NFL Standings 2020: Saints Overtake Buccaneers; Raiders, Dolphins Enter Playoff Picture
There is a new team atop the overall NFC standings after Week 9 of the 2020 NFL season. The New Orleans Saints (6-2) defeated the Tampa Bay Buccaneers (6-3) on "Sunday Night Football," grabbing the No.1 seed and control of the division.
The Saints picked off Tom Brady three times in a dominant 38-3 victory. Drew Brees had four touchdown passes, extending the team's winning streak to five games. New Orleans also defeated Tampa Bay in the season opener, giving them the tiebreaker edge in the NFC South race.
The Bucs fall to the No.5 overall seed and the first wild-card team in the conference. If the playoffs started in Week 10, the Saints would have a first-round bye.
The Seattle Seahawks (6-2) had been the No.1 seed until they were upset by the Buffalo Bills (7-2) on Sunday afternoon. Russell Wilson committed four turnovers in the 44-34 defeat. Seattle is the No.2 seed with a one-game lead atop the NFC West.
Following their win Thursday night, the Green Bay Packers (6-2) are the NFC's No.3 seed. Green Bay has a 1.5-game lead in the division over the Chicago Bears (5-4), who fell further out of the playoff picture with its third straight loss.
The Arizona Cardinals (5-3) and Los Angeles Rams (5-3) are ahead of Chicago for the NFC's final two wild-card berths. Arizona was upset by the Miami Dolphins (5-3) Sunday.
Miami has crashed the AFC playoff picture as the conference's No.7 seed. The Dolphins have won both games started by quarterback Tua Tagovailoa. The rookie completed 71.4% of his passes for 248 yards and two touchdowns in Arizona.
The Las Vegas Raiders (5-3) are in the postseason picture as the No.6 seed after beating the Los Angeles Chargers (2-6). The Baltimore Ravens (6-2) are the AFC's No.5 seed, getting back in the win column by defeating the Indianapolis Colts (5-3)
Indianapolis and the idle Cleveland Browns (5-3) fell out of the playoff picture in Week 9.
The Pittsburgh Steelers (8-0) defeated the Dallas Cowboys to remain the AFC's No.1 seed and the NFL's only undefeated team. The Kansas City Chiefs (8-1), winners over the Carolina Panthers, are the No.2 seed.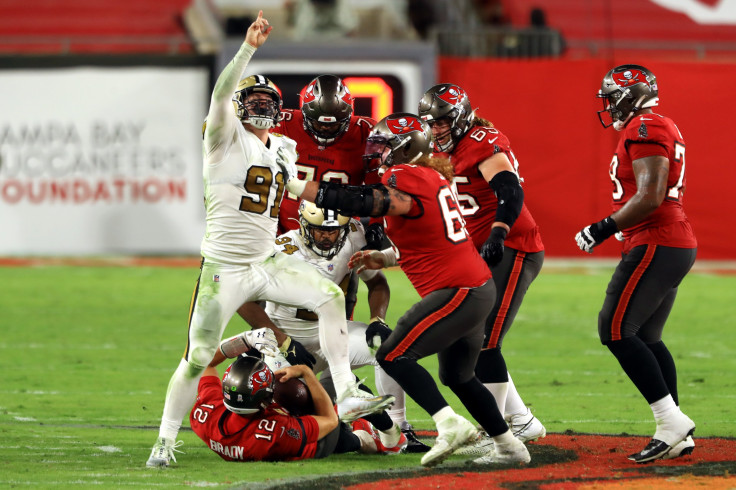 © Copyright IBTimes 2023. All rights reserved.