NFL Week 7 Survivor Pick Rankings: Best Bets To Win Straight Up For 2022 Pool
Most 2022 NFL survivor pools are likely pretty thin after the Green Bay Packers and Tampa Bay Buccaneers suffered significant upset losses in the last two weeks. For those still alive in Week 7, there are a handful of heavy betting favorites that seem to be strong picks to win straight up.
Here's a ranking of the top-10 survivor picks for Week 7.
1) New England Patriots (vs. Chicago Bears)
The Patriots are 3-0 against teams that enter Week 7 with a losing record. The Bears have lost four of their last five games, only beating the one-win Texans during that time. Chicago's already struggling offense is in for a long night against Bill Belichick's defense on the road.
2) Tampa Bay Buccaneers (at Carolina Panthers)
Are the Bucs really going to be upset by a one-win team in a second straight week? A matchup with the league's worst offense is the perfect spot for Tom Brady and Tampa Bay to get right.
3) Dallas Cowboys (vs. Detroit Lions)
Detroit's only win of the season came at home against Washington. Dallas has only been defeated by Tampa Bay and the undefeated Eagles. With Dak Prescott likely returning, the Cowboys should defeat the team that has the worst scoring defense by a good margin.
4) Los Angeles Chargers (vs. Seattle Seahawks)
Seattle has given up an average of 37 points in its three road games. The only game in which Los Angeles failed to score at least 24 points was when Justin Herbert was just a week removed from suffering fractured rib cartilage.
5) Miami Dolphins (vs. Pittsburgh Steelers)
Tua Tagovailoa is expected to return to Miami's lineup. The Dolphins' scoring average has dropped by nearly 12 points per game since their starting quarterback got hurt. Even after upsetting the Buccaneers, the Steelers are 2-4 with a minus-49 point differential.
6) Baltimore Ravens (vs. Cleveland Browns)
The Browns have lost four of their last five games. Their only wins are against the Panthers and Steelers, both of which are headed for high draft picks. Baltimore has only been defeated by playoff contenders.
7) Green Bay Packers (at Washington Commanders)
If the Packers can't beat the Commanders, they are in deep trouble. Washington is 29th in scoring offense and now forced to start its backup quarterback. All of Green Bay's losses have come against teams that have four wins or more.
8) Cincinnati Bengals (vs. Atlanta Falcons)
Since losing its first two games, Cincinnati is looking a lot more like the team that reached the last Super Bowl. The Bengals have won three of their last four games, scoring at least 27 points in each victory. The Falcons are 1-2 on the road.
9) Las Vegas Raiders (vs. Houston Texans)
Going with a one-win team in your survivor pool is obviously risky, but the Raiders are a little better than their record indicates. Las Vegas hasn't lost a game by more than six points. The Raiders have three losses against teams that are above .500.
10) Tennessee Titans (vs. Indianapolis Colts)
The Titans have won four straight games against the Colts, including a 24-17 victory in Week 4. Indianapolis is averaging 10.7 points per game on the road.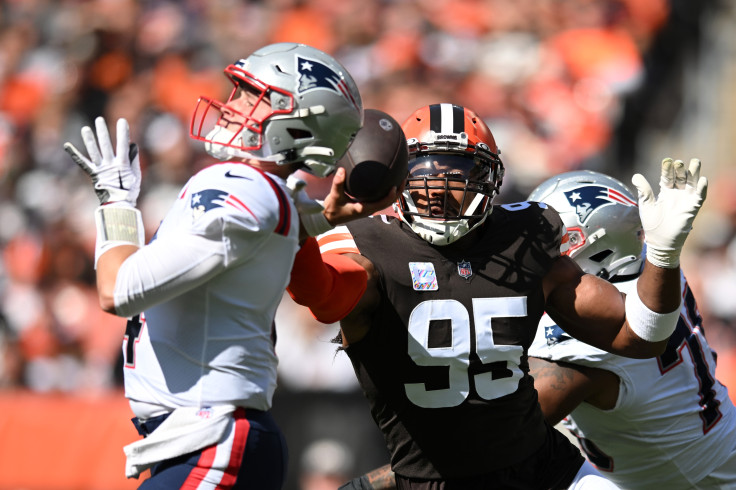 © Copyright IBTimes 2023. All rights reserved.