NHL News: New Round of Labor Talks Looming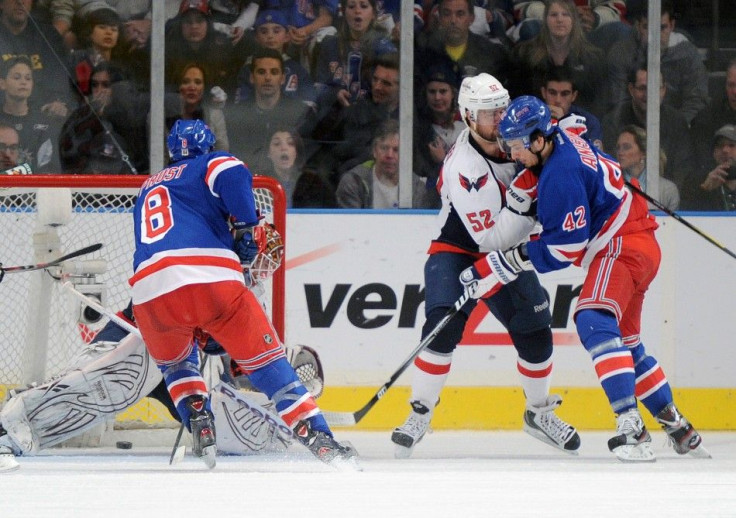 (Reuters) - The National Hockey League will learn how wide a gap it faces in labor talks that threaten the 2012-13 season when the players' union delivers a counterproposal on the core economic issues this week.
After meetings last week in an effort to agree to terms on a new labor deal, the two sides have scheduled four meetings this week in a bid to avoid another lockout like the one that wiped out the entire 2004-05 NHL season.
If a new deal is not reached before the current collective bargaining agreement expires on September 15, the NHL could impose a lockout that would threaten regular season play and test the patience of fans.
After last week's negotiations in New York, the NHL Players Association said it expects this week to make an official response to the proposal that was submitted by the league on July 13.
The sides are meeting on Monday at the NHL's Toronto office with talks also scheduled for Tuesday, Wednesday and Thursday at the NHLPA's Toronto headquarters.
While both sides have reached common ground on some smaller issues, including player safety, there remains a significant gap with regards to the economics of a new labor agreement as many teams feel they cannot survive under the current system.
The NHL wants to reduce the players' share of hockey-related revenues to 46 percent from 57 percent despite enjoying record-breaking revenue of $3.3. billion last season along with an increase in television ratings.
That gives the two sides barely a month to sort out their issues before training camps for the 2012-13 NHL season could face delays or cancellations.
The NHL's 82-game regular season is currently scheduled to open on October 11 with eight teams in action.
(Reporting by Frank Pingue; Editing by Steve Ginsburg)
© Copyright Thomson Reuters 2023. All rights reserved.