NHL Rumors: Islanders Add Veteran Defenseman To Ramp Up Cup Bid
KEY POINTS
The Islanders beef up their defensive line with the acquisition of Brayford Coburn
Coburn will likely come off the bench for the Islanders
Coburn's experience could help the championship aspirations of the Islanders
The New York Islanders have been busy trying to make key moves before the NHL trade deadline.
The latest player to be added to the mix is Braydon Coburn who should help bring experience and defense as the Islanders push their bid to compete for a cup this season.
The Islanders announced the acquisition of the 36-year-old defenseman not long after their 3-2 overtime win over the New York Rangers.
Coburn is seen as a welcome addition as the Islanders try to add more depth in the blueline.
New York acquired Coburn from the Ottawa Senators in exchange for a seventh-round selection at the 2022 NHL Draft.
The Islanders also took in his full salary per reports. The deal was confirmed by both teams.
For those closely monitoring the career of Coburn, the move is seen more like an assurance of sorts for the Islanders who are looking to shore up their defense.
Coburn moved to Ottawa before the season started following a trade with the Tampa Bay Lightning. He never a good fit for the Senators who opted to waive him in February.
The Canadian skipper played only 16 games this season and got only roughly 16 minutes of action per night. He is expected to get a similar reserve role with the Islanders, slotted no higher than seventh in the depth chart.
Regardless, his years of experience could be something that general manager Lou Lamoriello is banking on at the NHL trade deadline.
Also worth noting is that the NHL journeyman knows what winning is all about. He was part of the Lightning that won the cup last season. Although he played just over 14 minutes per night, he skated in three games and averaged 14:52 of ice time.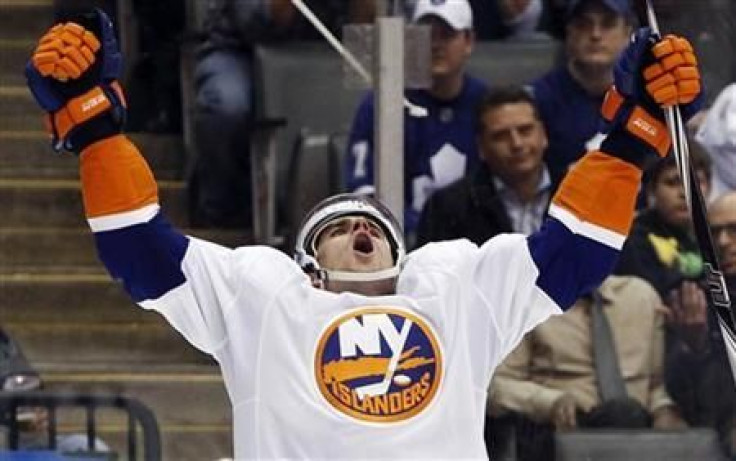 Looking ahead, Coburn was not taken in to displace anybody. He was brought in more as insurance if anyone on the roster would get injured and to add some experience as the Islanders ramp up their bid for a potential cup.
The Coburn deal comes not long after the Islanders acquired Kyle Palmieri and Travis Zajac from the New Jersey Devils. They dealt away A.J. Greer and Mason Jobst plus the Islanders' first-round pick in the 2021 NHL draft as well as a conditional fourth-round pick in the 2022 NHL Draft, ESPN reported.
© Copyright IBTimes 2023. All rights reserved.