Nigeria Corruption Caused By Christian Churches? Pastor Sunday Adelaja Blames Religious Leaders For Immoral Values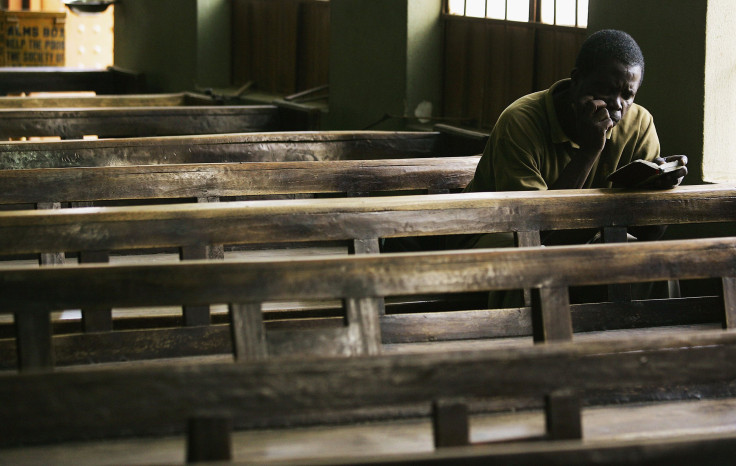 A Nigerian-born pastor in Ukraine has blamed Nigerian churches and religious leaders for the West African country's widespread corruption, which has crippled the economy. Sunday Adelaja, founder and senior pastor of the Embassy of God in Kiev, one of the largest evangelical churches in Eastern Europe, said corrupt practices and immoral values were promoted in the pulpits of Nigeria's religious institutions, according to a Nigerian newspaper.
"In my opinion, the leadership and the structure of the church in Nigeria are as guilty as the politicians. We Christians like to judge, condemn and point fingers at the politicians. In some cases, some churches are worse and some of the practices in churches might be worse than what the politicians do," Adelaja said in an interview Sunday with the Nation newspaper.
Adelaja, who left Nigeria in 1986 to study journalism in Eastern Europe, said he was not referring to any particular church or ministry, but that overall Nigeria has a corrupt value system that has been promoted by its religious beliefs and practices.
"In Nigeria, the authority of the religious institutions is much higher than the authority of the educational system," Adelaja said in the interview. "So, most of our value system is influenced by faith and religion. That is why I am saying it is the faulty and corrupt messages we have introduced to our pulpits that is responsible for producing corrupt practices in our society. "
The scale of corruption within Nigeria's oil sector was revealed in a report published last week by the National Resource Governance Institute, an international governance watchdog in New York. The report found the state-run oil company has increasingly stolen large amounts of money from the national treasury. The Nigerian National Petroleum Corporation, which did not respond to requests for interviews, withheld about $12.3 billion from the sale of 110 million barrels of oil over 10 years, the report said.
Since taking office in May, President Muhammadu Buhari has moved to clean up Nigeria's corrupt oil sector, which has reportedly drained billions of dollars from the country's coffers. Buhari, a former military ruler and petroleum minister, has sacked the top management of the country's state oil company.
The pastor of Kiev's evangelical-charismatic megachurch praised Buhari, a Muslim, as a "disciplined, God-fearing, pious leader." Adelaja said this progress was a result of hard work, not prayers.
"The breakthrough that we see all of a sudden is as a result of hard work, invincible hard work," he told the Nation newspaper. "The rule of life is that you work hard for your results. You don't wait for grace or favor to give you results without working for them. We don't teach people in our churches that truth."
Adelaja said Nigerian pastors wrongly promote the concept that profit will come through prayers, faith and religious offerings, which has been a root of corruption in the West African nation.
"We tell people they can get something by faith, to only believe. We tell them to just give offerings," he said in the interview, which was also posted on Adelaja's blog. "For you to really have wealth, giving tithes and offerings are not enough. Tithes and offerings open up heaven to you. God doesn't send money from heaven. You have to go to work and be involved in the process of production. It is only that way wealth and riches will come to you."
© Copyright IBTimes 2023. All rights reserved.