Nigeria Election Protests: Jonathan Under Fire For Voter Cards Amid Growing Instability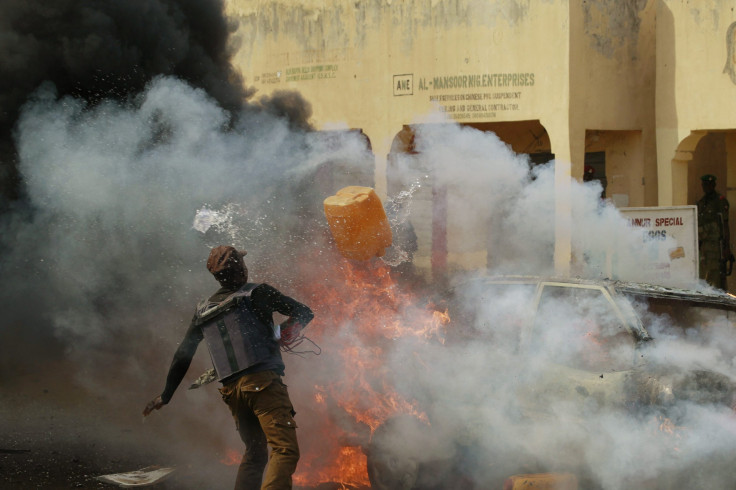 Nigeria's capital saw another day of protests Tuesday amid fears that millions of Nigerians will be disenfranchised in the country's upcoming general election because of the government's failure to distribute required voter identification cards. Around one hundred youths surrounded the Independent National Electoral Commission headquarters in Abuja for the second day of demonstrations demanding that the Feb. 14 election be postponed to allow voter cards to be distributed, reported the Nigerian Daily Trust.
Protest organizers have charged the government of Nigerian President Goodluck Jonathan of failing to distribute up to 40 percent of the permanent voter cards required to participate in the election, which is seen as one of Nigeria's most hotly contested poll in decades. Protesters also claimed that the electoral commission had not recruited the 960,000 ad hoc staff necessary to conduct the election, one of the many factors which they argued could disenfranchise millions of voters in the country.
The issue is one of many stemming from the crisis in northeastern Nigeria as a result of the insurgency by Islamist militant group Boko Haram. The Jonathan government's failure to quash the growing threat posed by the group has been the target of other recent angry protests. Last week, demonstrators stoned a vehicle carrying the president, who is running for re-election against opposition leader Muhammadu Buhari, in protest of his handling of Boko Haram, according to the Associated Press. Critics have accused Jonathan of allowing the insurgency to escalate, a charge that has become a centerpiece of Buhari's campaign against the incumbent leader.
The protests against Jonathan come amid greater insecurity in the country surrounding the election, including a bomb attack in the northern city of Gombe, minutes after Jonathan left a campaign event there. A local journalist told the BBC that the attacks had contributed to greater unrest in the city. A wave of similar bombings targeting court buildings in towns in oil-rich southern Nigeria was tied to the Gombe attack by police sources.
© Copyright IBTimes 2023. All rights reserved.
FOLLOW MORE IBT NEWS ON THE BELOW CHANNELS