Nigeria Election Violence 2015: Dozens Killed As Attacks On Opposing Candidates, Supporters Increase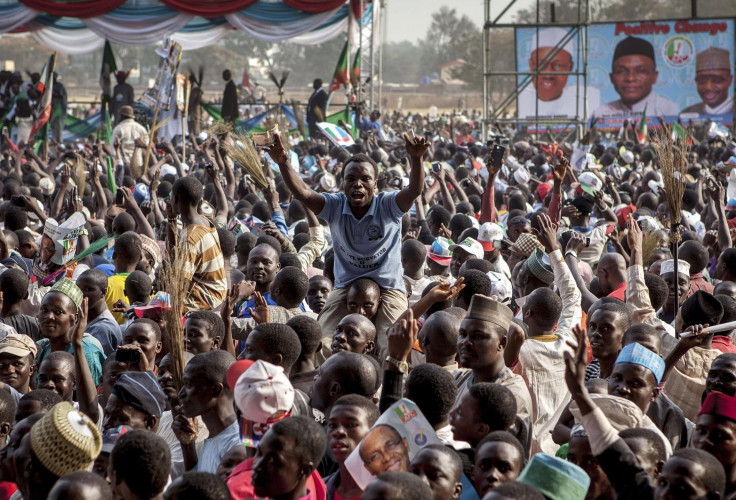 Nigerian Gov. Chibuike Amaechi of Rivers State was campaigning for candidates from the opposition party All Progressives Congress (APC) in an area of Port Harcourt when gunmen opened fire on his convey late Thursday. At least two people were injured in the attack in Obio Akpor, which is home to governorship candidate Nyesom Wike of the long-ruling People's Democratic Party (PDP). Amaechi's office blamed the attack on the APC opposition party, according to the Premium Times in Nigeria.
It's the latest in a string of violent incidents in recent months, leaving dozens of people dead, in the run-up to Nigeria's hotly contested general elections scheduled for Saturday. So far this year, at least 58 people have died in 61 incidences of election violence across 22 states, according to a February report from the National Human Rights Commission, Nigeria's human rights body.
"The world believes that Nigeria is going to eat itself up because we are going for an election, we must show we can do things differently. We don't want our election administrators killed, we don't want our voters killed, and we don't want our politicians killed," Chidi Odinkalu, the chairman of the National Human Rights Commission, told the Premium Times last month.
Odinkalu told the Associated Press on Friday there have been many more since, and Nigerian politicians have done little to quell the tensions.
The leading presidential candidates in Saturday's election – current President Goodluck Jonathan and his primary challenger, Muhammadu Buhari -- signed a peace accord Thursday agreeing to avoid actions that could bring violence during and after the elections. The agreement was essentially a renewal of the one they signed in January, which so far has done little to subdue the violence, the Premium Times in Nigeria reported.
The church of a pastor who supported Jonathan was burned down in northern Kaduna state on Thursday, the Daily Post in Nigeria reported. Nigerian authorities have increased security across the nation, including the closure of all land and sea borders until after the election, Reuters reported.
Saturday's presidential contest is expected to be the tightest race in Nigeria's history. Polls have shown the country is almost evenly divided between Jonathan, a southern Christian seeking a second term, and Buhari, a northern Muslim and ex-military dictator of the opposition ACP. Around 800 people died in post-election violence in 2011, after Jonathan defeated Buhari. Many fear the outcome of Saturday's election could incite similar violence, or worse.
© Copyright IBTimes 2023. All rights reserved.