Nigeria Elections 2015: Buhari Won't Negotiate With Boko Haram, Defends Previous Military Regime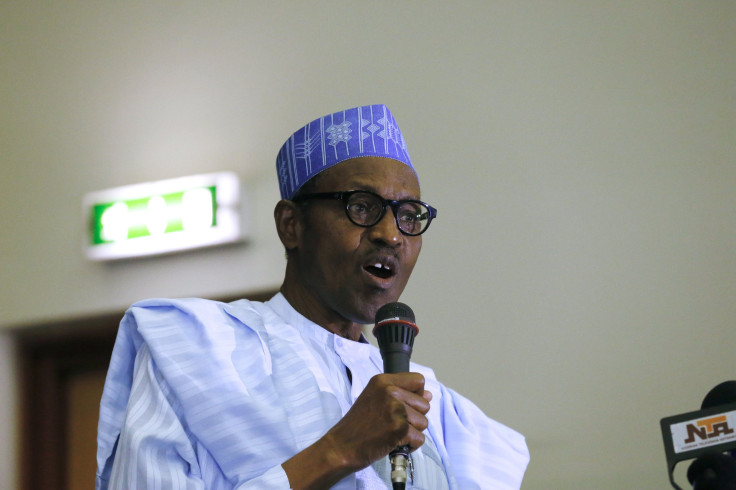 Former military ruler Muhammadu Buhari said Thursday he won't negotiate with Boko Haram militants should he win the presidency in Nigeria's closely fought election next month. The 72-year-old candidate of the All Progressives Congress, or APC, party is running for a second time against incumbent President Goodluck Jonathan as the militant Islamist group terrorizes northern Nigeria.
"Boko Haram is not interested in peace -- if they are interested in peace, how can they kill 13,000 Nigerians?" Buhari told
BBC News
. This week, Jonathan said the tide had "definitely turned" against Boko Haram.
Jonathan's Peoples Democratic Party has ruled Nigeria since the country returned to civilian rule in 1999. Boko Haram has left more than 13,000 people dead and forced hundreds of thousands from their homes in recent years.
Elections scheduled for Feb. 14 were postponed after military leaders said they needed more time to halt the advance of Boko Haram and ensure a safe electoral process. The new election date is March 28.
Buhari is widely viewed as an anti-corruption leader despite allegations of human-rights abuses during his regime in the 1980s. He defended his previous dictatorship among supporters in London this week.
"As you all know, I had been a military head of state in Nigeria for twenty months," Buhari said. "We intervened because we were unhappy with the state of affairs in our country. We wanted to arrest the drift. Driven by patriotism, influenced by the prevalence and popularity of such drastic measures all over Africa and elsewhere, we fought our way to power. But the global triumph of democracy has shown that another and a preferable path to change is possible. It is an important lesson I have carried with me since, and a lesson that is not lost on the African continent."
Nigeria is Africa's most populous country, with the largest economy on the continent.
© Copyright IBTimes 2023. All rights reserved.