Nigeria Joining Anti-ISIS Military Alliance? Buhari Considers Saudi-Led Islamic Coalition Amid Confusion Over New Initiative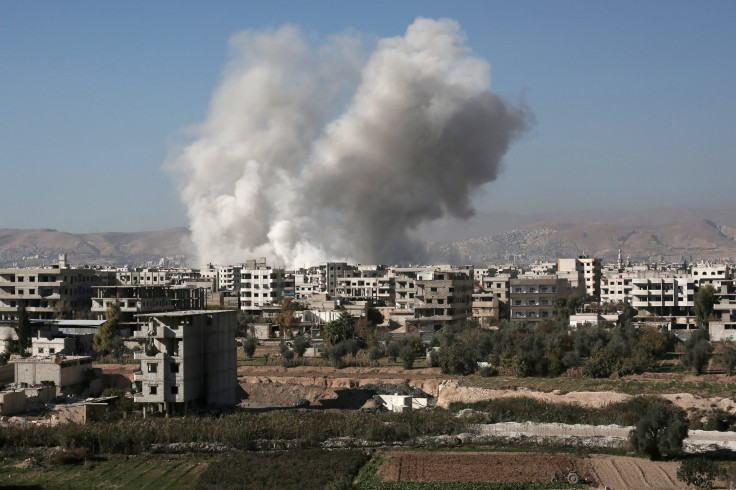 Nigerian President Muhammadu Buhari is still deciding whether to join a Saudi-led coalition to fight ISIS, which controls swathes of Iraq and Syria. Nigeria, which is already battling homegrown militant group Boko Haram, was one of 34 countries that Saudi Arabia named this week as part of an Islamic military alliance.
"Nigeria has been formally invited to be a member of the alliance and President Buhari is looking into it," Buhari spokesman Garuba Shehu told Reuters Thursday. "A decision to join has not been taken yet. Nigeria is not in or out."
A list published Tuesday by the Saudi state news agency announced the members of the newly formed Islamic alliance to combat terrorism, an initiative which is backed by the United States. In addition to Saudi Arabia, the coalition reportedly will be made up of Jordan, the United Arab Emirates, Pakistan, Bahrain, Bangladesh, Benin, Turkey, Chad, Togo, Tunisia, Djibouti, Senegal, Sudan, Sierra Leone, Somalia, Gabon, Guinea, the Palestinians, Comoros, Qatar, Ivory Coast, Kuwait, Lebanon, Libya, Maldives, Mali, Malaysia, Egypt, Morocco, Mauritania, Niger, Nigeria and Yemen.
However, some of the countries named — including Nigeria — were caught off guard by the announcement. Indonesia was unaware the initiative was going to be a military alliance, which Chief Security Minister Luhut Pandjaitan said the Southeast Asian country does not want to join. Pakistan was also surprised by its inclusion in the coalition. The non-Arab South Asian nation has twice rejected U.S. calls to join alliances against the Islamic State group, also known as ISIS or ISIL.
Christian groups in Nigeria have protested the Muslim majority nation joining the Islamic military alliance, arguing it undermines Nigeria's religious diversity. In a statement issued Wednesday, Christian Association of Nigeria spokesman the Rev. Musa Asake said: "While joining hands with other countries to fight ISIS is something good, our country must not be tagged as a Muslim or Arab nation. Christians must make a public statement showing their discontent on this development which portends great danger to national unity and integration," the Nigerian newspaper Vanguard reported.
Nigeria is currently fighting Islamic militants on its own soil in the form of Boko Haram, which, like ISIS, seeks to form an Islamic State governed by Shariah law. The radical Sunni Muslim group has killed some 20,000 people since launching its insurgency in northeast Nigeria six years ago. The militants have expanded their attacks into Cameroon, Chad and Niger this year.
© Copyright IBTimes 2022. All rights reserved.
FOLLOW MORE IBT NEWS ON THE BELOW CHANNELS