Nigeria Senate President Corruption Trial: Saraki's Appeal Rejected, Proceedings Scheduled For November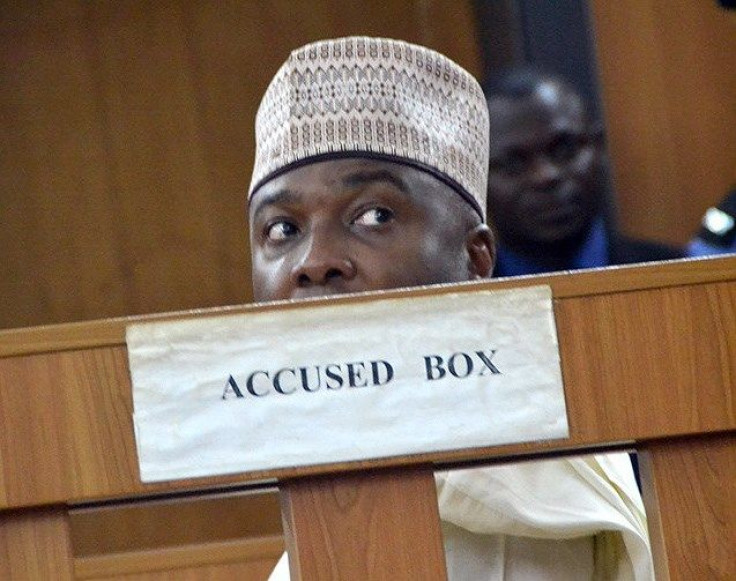 Nigeria's court of appeal rejected a bid Friday from the senate president seeking to squash his corruption trial for alleged false declaration of assets. The three-member panel in the capital of Abuja dismissed the appeal from Bukola Saraki that challenged the jurisdiction of the Code of Conduct Tribunal to hear the proceedings, which are slated to begin in November, according to Nigeria's Premium Times newspaper.
"The CCT is a court of criminal jurisdiction, albeit limited jurisdiction," the judges, led by Moore Adumein, ruled Friday. "There is no inherent difference between a court and a tribunal. The only difference is that tribunals in most cases handle special cases."
Saraki's attorney, Mahmud Mogaji, told the court they will challenge the judgment at Nigeria's Supreme Court. Saraki, 52, is facing a 13-count charge of alleged false declaration of assets while he was governor of Kwara state in north-central Nigeria. The head of the upper chamber of parliament, who denied the accusations against him, was arraigned last month before the tribunal, according to South Africa's News24.
The 13 charges mostly relate to Saraki's ownership of land. Other charges refer to his transfer of $3.4 million to a bank account outside Nigeria when he was governor of north-central Kwara state and sending 1.5 million pounds to a European account to pay for a mortgage on a London property. Saraki's press team has fiercely dismissed the allegations as "false, incorrect and untrue." They also said the senator did not hold any foreign bank accounts while he was governor, Reuters reported.
Saraki, whose official Twitter account describes him as "committed to transparency and accountability," holds the third most powerful position in the West African country. A former member of the once-ruling People's Democratic Party, Saraki was elected unopposed as senate president in June with bicameral support from the opposition. Saraki and several other People's Democratic Party members defected to the All Progressives Congress last November as support for the then-opposition party was growing.
Former Nigerian President Goodluck Jonathan and his People's Democratic Party lost reelection to opposition candidate Muhammadu Buhari of the All Progressives Congress by a couple million votes in the March presidential election. It was the first time an incumbent lost the presidential poll in Nigeria, Africa's richest and most populous nation.
The People's Democratic Party has lost popularity in recent years in part because of allegations of corruption and graft. Saraki's corruption case is seen as a litmus test for the All Progressives Congress, which has vowed to crack down on corruption since Buhari took office in May.
© Copyright IBTimes 2023. All rights reserved.