Nigeria Suicide Bombing: 8 Injured In Blast Outside Gombe Church During New Year's Mass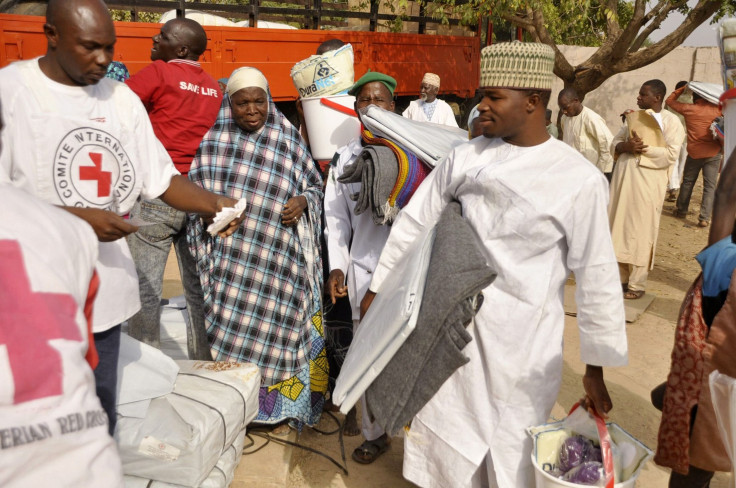 A suicide bombing outside a church in Gombe, Nigeria Thursday injured eight people who attended a New Year's mass, witnesses said. The bomber, identified as male, rode a motorcycle up to a barricade outside the church and detonated his explosives, CNN reports.
"This morning while people were in church for the New Year worship, a suicide attacker rode on a motorcycle trying to gain entrance to the premises of the church. When he was stopped at the gates by church guards … he blew himself up and injured eight people," a Red Cross official told Reuters.
The suicide bomber argued with individuals who manned the barricade -- set up to prevent attacks by Islamist militant group Boko Haram -- before carrying out the attack. No one has claimed responsibility for the attack, and Nigerian authorities have yet to publicly address the incident. Boko Haram has routinely conducted attacks in northeastern Nigeria over the last few years.
Hours earlier, Nigerian soldiers shot and killed a female suicide bomber outside a Gombe military barracks after she refused to submit to a search. The woman reportedly walked through a screening area and toward the soldiers, who responded with force. The woman's explosive device detonated when she was shot.
Boko Haram was suspected in December of an attack on the northeastern Nigerian village of Gumsuri that left more than 30 people dead, according to reports. The assailants also kidnapped an unspecified number of women and children.
The militant group, whose stated goal is to build a hardline Islamist state within Nigeria, generated international outrage last April when it kidnapped more than 200 women from a school in Chibok. More than 2,000 people died in 2014 as a result of militant attacks in Nigeria. Authorities attribute more than 13,000 deaths to Boko Haram since 2009, Agence France-Presse notes.
Nigeria's military has struggled to contain the Boko Haram insurgency, as poor funding and equipment have caused several instances of desertion and munity. Nigerian President Jonathan Goodluck requested a $1 billion foreign loan last year to re-equip the nation's soldiers with modern weapons and gear.
© Copyright IBTimes 2023. All rights reserved.
FOLLOW MORE IBT NEWS ON THE BELOW CHANNELS