Nigerian Military Victories Over Boko Haram A Short-term Fix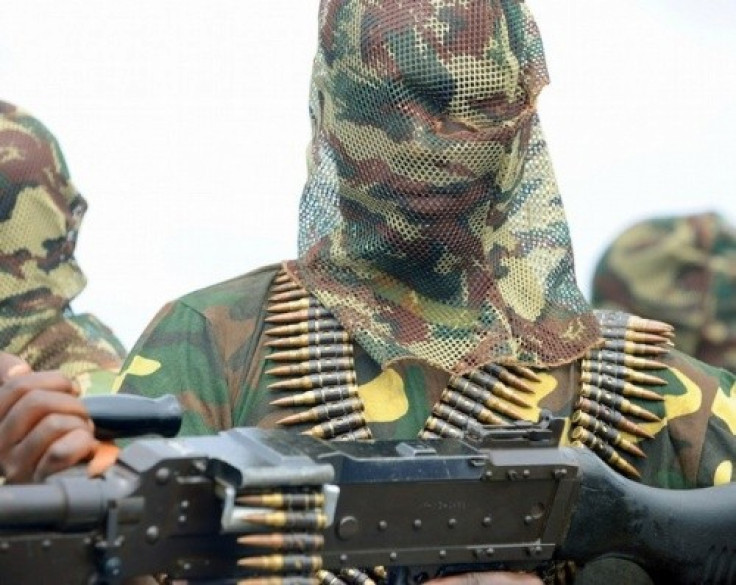 In a fierce and bloody clash on Sunday night, Nigerian troops battled against militants of radical Islamist group Boko Haram. The military claims it killed 35 in the northeastern city of Damaturu, a victory mitigated by the possibility of increased retaliatory violence.
The Nigerian government also says it detained at least 150 Boko Haram militants in parallel offensives across two northern states, according to Voice of America. And military forces killed Boko Haram spokesman Abu Qaqa last week.
This could be a short-lived victory for the Nigerian government if Boko Haram is able to strike back, just as it did with deadly efficacy following the 2009 military offensive that killed the group's founder and spiritual leader, Mohammed Yusuf.
Boko Haram is a militant insurgent group that targets non-Muslims in northern Nigeria and seeks to establish Islamic law in the region. The group was founded in 2002 and has killed more than 1,000 people since it accelerated military activities two years ago.
Boko Haram was strengthened by an influx of weapons left over from Libyan clashes during the revolution of 2011. But its growth was clipped in recent weeks as the Nigerian military clamped down on the insurgency.
Still, the militants remain active. A suicide blast allegedly perpetrated by Boko Haram on Sunday killed two people in the northern city of Bauchi.
The presence of Boko Haram strains the already fragile relationship between Nigeria's mostly Muslim northern communities and its predominantly Christian southern regions. The south enjoys a closer connection to the central capital city of Abuja and is generally more developed than the north, where poverty and unemployment make it easier for Boko Haram to recruit new members.
So while military offensives like the battle in Damaturu this weekend may help to quell the insurgency, a longer-term plan must include development initiatives in Nigeria's most distressed communities.
On the face of it, a solution is within reach. Nigeria, Africa's most populous country, has abundant reserves of crude oil and an impressive GDP of about $235 billion. In general, destitution is on the decline.
But more than half of Nigeria's population still lives below the poverty line. Infrastructure in rural areas is underdeveloped, and the government has failed to invest in oil refineries to turn its crude into a usable domestic resource. Fiscal mismanagement and governmental corruption have discouraged international investments.
One Nigerian senior defense official told the Guardian this week that the war against governmental inefficiency is Nigeria's biggest battle.
"There is no way we can combat this threat without more decisive action," he said. "You cannot divorce what is happening from weak leadership and the failure to repair the divisions in our society. The level of poverty in the north and the way southerners are behaving with impunity -- it is not surprising that there is this level of discontent in northern Nigeria."
© Copyright IBTimes 2023. All rights reserved.