Nigerian Prostitution Sex Scandal In Cleveland: Resign Or Face Recall, Politicians Told Amid US Corruption Allegations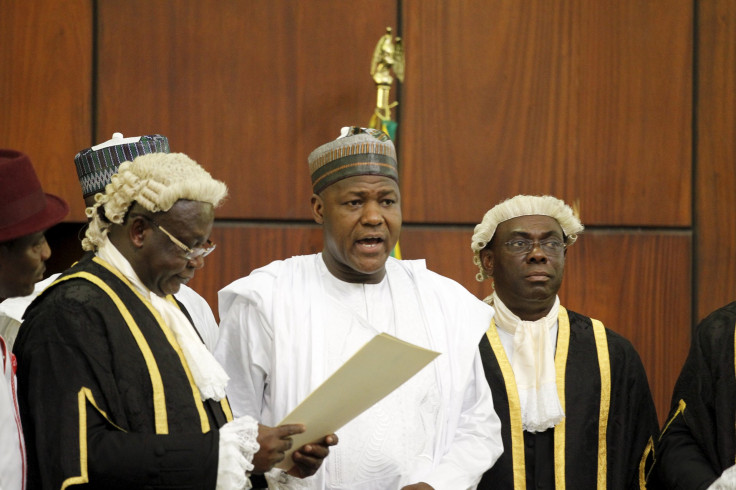 Nigerian civil rights activists are expressing outrage over a Cleveland sex scandal allegedly involving three national leaders, News 24 reported Sunday. The three members of the West African nation's House of Representatives are accused of soliciting prostitutes in the Ohio city earlier this month.
One of the accused, Mohammed Gololo, allegedly propositioned a hotel maid for sex, All African reported. Two other members of the nation's House of Representatives — Samuel Ikon and Mark Gbilah — are accused of asking a hotel employee to assist them in getting prostitutes in Cleveland, where they were attending the International Visitor Leadership Program. The U.S. State Department initiative arranges "short-term visits to the United States" for "current and emerging foreign leaders in a variety of fields experience this country firsthand and cultivate lasting relationships with their American counterparts."
Ikon has insisted the episode is just a case of mistaken identity, Nigeria's Daily Post reported. "I want to reassure all of my innocence in this matter and I call on all relevant authorities and jurisdictions to commence full investigation to correct this great injustice to me," Ikon said. "I have an unwavering faith in God to see me through this trying moment and plead with all not to be hasty in condemning me as the final outcome will surely clear my name."
It was not immediately clear what potential charges could be brought against the three Nigerian lawmakers, who have all denied any wrongdoing. U.S. Ambassador James Entwistle said the allegations cast "a shadow on Nigeria's National Assembly, the International Visitor Leadership Program and to the American hosts' impression of Nigeria as a whole."
"As ambassadors of the House, and indeed the entire country, the members in the middle of the scandal have known not to bring dishonor to the institution they represent," Yakuba Dogara, the speaker of Nigeria's House of Representatives, said. "The House would conduct an investigation into allegations together with the U.S. embassy in Nigeria and we will get to the bottom of this matter."
Dogara also said he would like to exercise caution and wait for any evidence because those who have been accused have no history of corruption or malfeasance.
Malachy Ugwummadu , president of the Committee for the Defense of Human Rights, described "the scandal as one too many. Beyond the report of the scandal, it demands a thorough investigation. It is gratifying that the House of Representatives asked its committee to get to the root of the matter."
Various civil society and human rights groups have said that if the accusations prove true then the three men should either resign or face a recall election.
© Copyright IBTimes 2023. All rights reserved.
FOLLOW MORE IBT NEWS ON THE BELOW CHANNELS