Buhari Targets Crime: Nigeria Police To Recruit 10,000 New Officers Amid Critical Crime Problem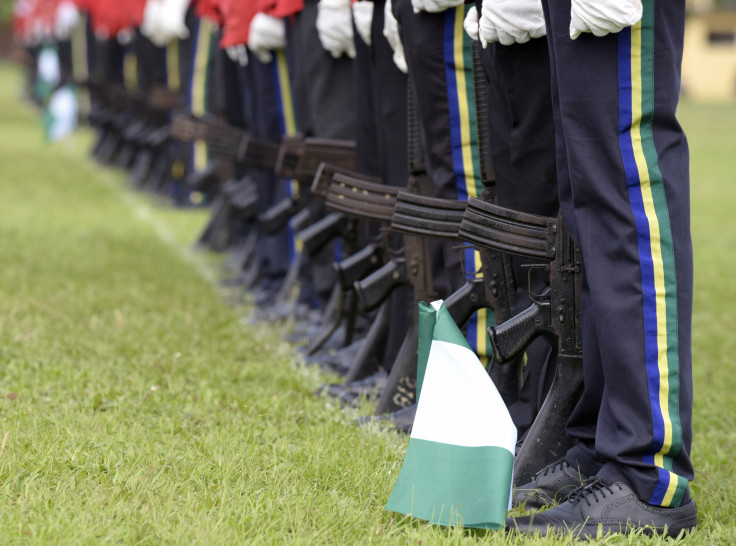 Nigerian police launched a nationwide recruitment drive Friday to enlist 10,000 officers into service, according to local media reports. The mass recruitment is part of Nigerian President Muhammadu Buhari's efforts to curb crime and address a major shortfall in the police force's manpower.
Nigeria's Police Service Commission chairman, Mike Okiro, warned recruiters involved in screening candidates to avoid any act that might compromise the integrity of the drive. He also warned applicants against bribing recruiters, saying anyone caught would be arrested and prosecuted, according to Nigerian newspaper Punch.
"The commission is ready to make a huge success of this presidential assignment in line with its resolution to discharge its duties within the ambit of the law, transparently, and according to laid-down rules," Okiro reportedly said Thursday ahead of the launch in the capital of Abuja.
Buhari announced plans last year to help Nigerian police recruit thousands of officers last year. The Nigerian leader, who took office in May 2015, also revealed plans to install a CCTV monitoring system in major cities and towns. In its 2015 crime and safety report on Nigeria, the Overseas Security Advisory Council in the U.S. State Department's Bureau of Diplomatic Security gave Lagos, Nigeria's largest city, a crime rating of "critical." And in the northeast, Nigerian security forces are fighting off the deadly Boko Haram insurgency.
"The need for community input to policing and crime management in Nigeria has even become more imperative considering our current national security challenges, in which kidnapping, armed robbery, murder, transnational crimes, terrorism and other organized crimes have evolved to threaten our national values and developmental strides," Nigerian newspaper Vanguard quoted Buhari as saying in August last year.
The Police Service Commission revealed in a statement Wednesday that there has not been any recruitment into the Nigerian Police Force for more than five years. It said the recruitment drive could not begin last year because the funding was not allocated in the 2015 budget.
Interested candidates are urged to access the recruitment portal through the commission's website or that of the Nigerian Police Force. A chosen applicant may be recruited into the role of constable, cadet inspector, cadet assistant superintendent of police or specialist cadre. The commission said there is no fee for submitting an online application, Nigerian newspaper Premium Times reported.
© Copyright IBTimes 2022. All rights reserved.
FOLLOW MORE IBT NEWS ON THE BELOW CHANNELS