No 4Q Collapse For Chicago, Bulls Beat Clippers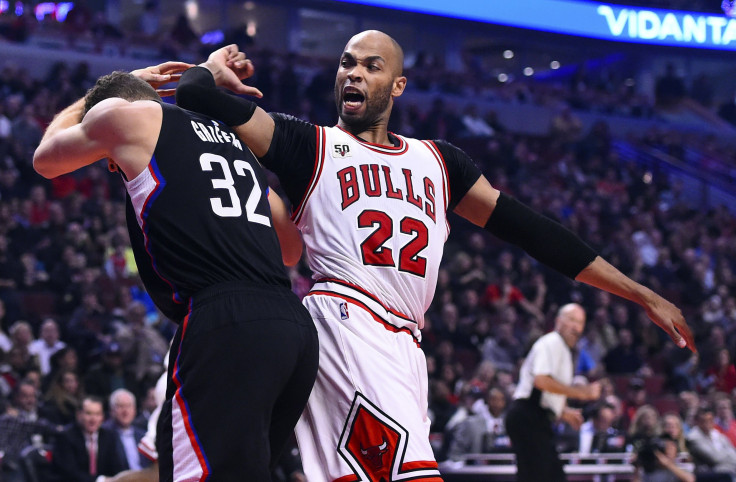 For the third straight game, the Chicago Bulls suffered a bad final quarter. Only this time, they recovered just in time to net the close 83-80 win over the Los Angeles Clippers.
The Bulls lost to the Phoenix Suns and Boston Celtics in the previous two games, where they got dominated in both fourth quarters. There's no such collapse against the Clippers Thursday as Pau Gasol, Derrick Rose and Jimmy Butler hit crucial baskets in the end game.
Gasol scored a game-high 24 points on 10-of-19 shooting including a perfect 3-of-3 from behind the arc. Gasol dealt the damage early and helped the Bulls to a seemingly comfortable double-digit advantage, 55-39 midway through the third quarter.
However, the Clippers came back from the large deficit even as star forward Blake Griffin was called for flagrant foul on Taj Gibson and was ejected from the game with 5:58 to go in the third. With their star player out, the Clippers went on a 23-9 run to tie the game at 66-all still with 7:18 to go in the game.
Rose finished with 11 points, majority of which came in the crucial fourth quarter, and Jimmy Butler scored 14 points and added 8 assists in a night when he missed 10-of-14 shots from the field. Gibson had 12 points and 8 rebounds in another start at the power forward spot and veteran guard Aaron Brooks added 10 points off the bench.
Griffin still top-scored for his team with 18 points despite missing most of the second half and also added 11 rebounds. Chris Paul had 12 points in a difficult shooting night of 5-of-16 from the field while DeAndre Jordan posted a double-double of 10 points and 14 rebounds.
The Bulls host the New Orleans Pelicans Saturday when the Clippers take on the Brooklyn Nets.
© Copyright IBTimes 2023. All rights reserved.
FOLLOW MORE IBT NEWS ON THE BELOW CHANNELS