'No Trained Specialists': Russian Marines Refusing To Fight In Ukraine Could 'Decrease' Combat Potential
KEY POINTS
The move "has delayed the process of restoration and combat coordination," a representative of Ukraine's intelligence said
Earlier, there have been reports that several Russian soldiers were being held in the city of Bryanka, Luhansk region
Since the beginning of the war, servicemen from 22 regions of Russia have refused to join their forces in Ukraine
At least 200 Russian marined have refused to fight for their country in the war in Ukraine, a representative of the Ukrainian Intelligence Directorate, Vadym Skibitsky, told Radio Svoboda.
"About 200 servicemen of the 810th brigade refused to return to the territory of southern Ukraine, which, according to our data, has delayed the process of restoration and combat coordination of the battalion tactical group of this brigade," Skibitskyi said, according to the Kyiv Post.
Skibitskyi added that the decision of these soldiers to pull back from the war could lead to a crisis for Russia as such units currently lack combat potential, combat experience, and other specialties that are critical.
"Secondly… if there are no trained specialists [nor] clear coordination of the unit, then the combat potential and the entire brigade will decrease," he said.
According to The Kyiv Post, at least 1,793 Russian servicemen have refused to take part in the war in Ukraine since the invasion began on Feb. 24. However, not all the soldiers have managed to return home.
Earlier, there have been reports that several Russian soldiers, who refused to be part of the fight, were being held in the city of Bryanka, Luhansk region. Independent Russian media outlet The Insider reported late last month that some Russian soldiers were imprisoned in a colony located in the village of Krasnyi Luch, Luhansk Oblast.
"There are at least 17 people who are either actually imprisoned, under forced labor or [thrown] under fire from the Ukrainian Armed Forces. These are only those whose names have been found out. The oldest person is 33 years old, the majority are 20-26 years old," the report read at the time.
"A total of 133 people may be held there. Their parents are trying to free them: they have come to Luhansk Oblast to demand their release and explanations as to the grounds on which the refuseniks have been detained."
According to Russian human rights organizations and the media, since the beginning of the war, servicemen from 22 regions of Russia have refused to fight in Ukraine. According to the mothers of these servicemen, the soldiers neither had uniforms nor food.
There were also reports about more than 100 families of Russian soldiers who urged their leader Vladimir Putin to find their relatives who were missing since joining the war in Ukraine.
"We demand to find our loved ones, to include them in the lists of prisoners of war who have disappeared. Searches are not being conducted, and their status is still 'missing,'" according to Radio Liberty North.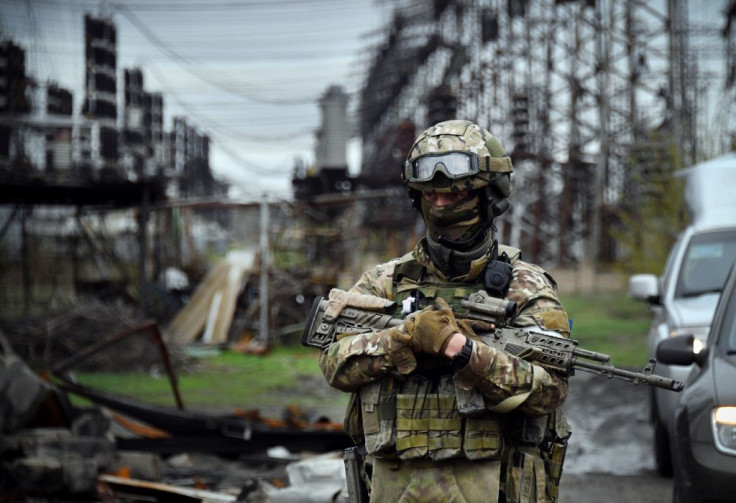 © Copyright IBTimes 2023. All rights reserved.