Noah's Ark Project Gets Funded Thanks To Ken Ham And Bill Nye Creationism, Evolution Debate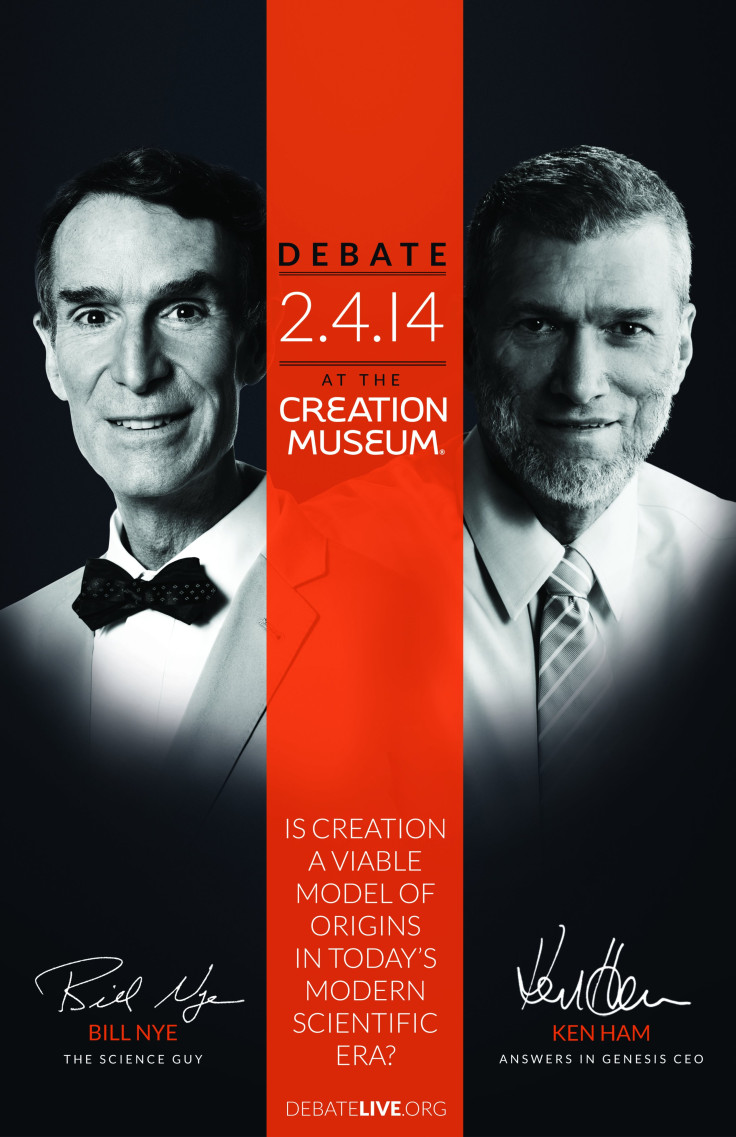 A real-life Noah's Ark will be built by creationist Ken Ham. The Answers in Genesis CEO said project received a boost in funding the debate he had over creationism with scientist and TV personality Bill Nye gained widespread media attention.
The Noah's Ark Encounter was announced in 2010 by Ham but stalled due to insufficient funding, reports Time. That changed after the Feb. 4 debate between Nye and Ham generated widespread attention. According to Associated Press, Nye was "heartbroken and sickened for the commonwealth of Kentucky" following news of the project reaching its funding goal. On Twitter, Nye was skeptical about the funding and questioned where the money came from.
According to a statement from Answers in Genesis, enough money was raised to begin construction of the Ark Encounter in Williamstown, Kentucky. The project will include a 510-foot-long ark and several Biblical attractions including the Tower of Babel and other exhibits. Ham said the bond registration was closed prior to the debate but the event helped spur the individuals to follow through and submit the necessary paperwork. In addition to the bond offering, the Ark Encounter raised funds through the sale of boarding passes. A family pass starts at a $140 a month donation while individual passes start at $95 a month. Supporters could also donate by "sponsoring" a piece of the ark, a peg requires a $10-a-month donation; a plank starts at $100 a month; and a beam starts at $500 a month.
It is unclear how much money was raised as part of the bond offering but Answers in Genesis estimates a $73 million cost for the first phase of construction and there are plans to raise more funding for new construction. "With the funding in place to build the Ark, it is now our goal to raise an additional $15 million in donations to provide additional attractions like the special high-tech and interactive exhibits that guests have come to appreciate at our museum," said Ham in a statement.
Answers in Genesis' Tim Chaffey wrote a blog post titled "Bill Nye the Straw Man Guy and Noah's Ark" to discuss the debate between Ham and Nye as well as the funding for the project. According to Chaffey, "This amazing theme park will also teach people the true history of our planet, particularly about Noah's Ark, which demonstrated God's amazing mercy, and the catastrophic flood that reminds us of God's judgment against sin."
Ham said they will announce a construction date in the next few weeks. The Ark Encounter website said the ark replica and a petting zoo could be ready as early as 2016.
© Copyright IBTimes 2023. All rights reserved.