Nomura Holdings Inc. (NMR) Found Liable In Subprime Mortgage Case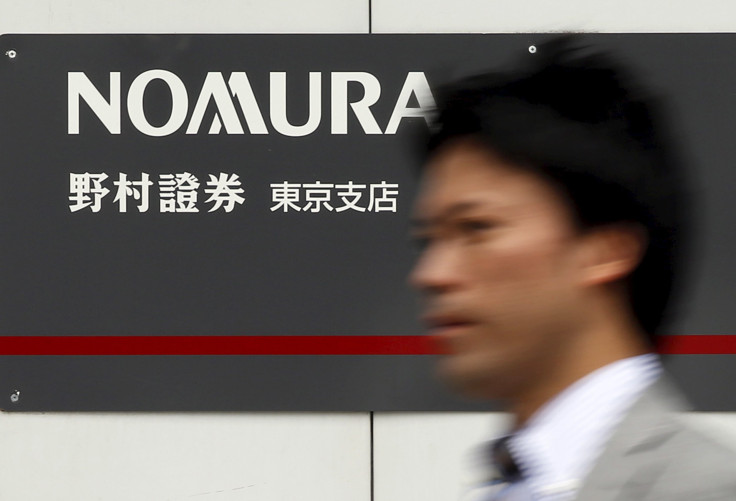 A federal judge has found Japanese bank Nomura Holdings liable for selling U.S. government agencies faulty loan products in the run-up to the subprime mortgage crisis, in a case that provided a rare view into the bank practices that helped plunge the financial system into chaos in 2009.
Together with the Royal Bank of Scotland, which underwrote some of the loans, Nomura could pay up to $450 million in damages over allegations that the bank misled government-sponsored lenders Fannie Mae and Freddie Mac on bundles of home loans.
The case was unusual. After the dust had settled from the subprime mortgage crisis, the Federal Housing Finance Agency sued 18 banks for nearly $200 billion over subprime loan sales. Banks like JPMorgan Chase and Citigroup, seeking to avoid potentially unflattering public trials, settled out of court in carefully worded agreements with the government.
But Tokyo-based Nomura stood firm, arguing that the issue wasn't the billions of dollars in mortgage securities it sold, but the wider unraveling of the housing market that made those securities toxic.
U.S. District Judge Denise Cote didn't agree. "The magnitude of falsity," Cote wrote in her decision, "is enormous." In her ruling, the judge recited expert testimony that claimed between 45 percent and 59 percent of the loans were "materially defective."
Nomura representatives promised an appeal, saying the bank was "consistently candid, transparent and professional in all of its dealings with Fannie Mae and Freddie Mac."
Cote said that Nomura joined the subprime-mortgage frenzy late in the game. In its eagerness to cash in on the shaky products, the judge wrote, the lender cut corners and misled investors. "The offering documents did not correctly describe the mortgage loans," Cote wrote.
Cote also countered arguments made by Nomura's lawyers that broader economic phenomena were to blame for the fizzled loans, not poor underwriting. The "securitization frenzy associated with those shoddy practices" had a direct connection to the economic collapse that followed, she wrote.
© Copyright IBTimes 2023. All rights reserved.