North Korea Calls Trump 'Mentally Deranged Nuclear War Maniac' In Need Of Medicine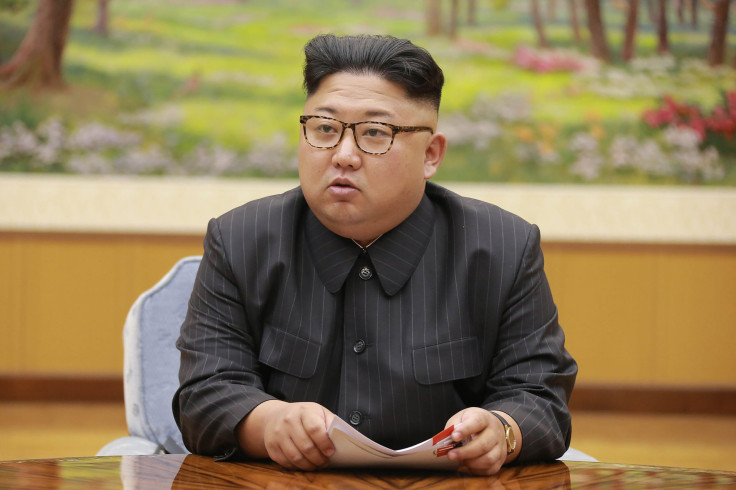 North Korea slammed President Donald Trump Tuesday, criticizing his mental health and calling him "incurably mentally deranged." The comments came ahead of Trump's first visit to Asia as president and amid increasingly tense relations between the United States and North Korea.
"[Trump] disclosed his true nature as a nuclear war maniac before the world and was diagnosed as 'incurably mentally deranged,'" North Korea's state news agency KCNA said Tuesday. "He absolutely needs medicine for curing his psychical disorder."
The news agency also criticized Trump's "bellicose and irresponsible rhetoric," calling him a "master of invective."
The comments are not the first time North Korean leaders have lashed out at Trump regarding his mental health. Kim Jong Un made similar statements in September, calling the president "deranged" in a statement to circulated on KCNA.
"The mentally deranged behavior of the U.S. president openly expressing on the UN arena the unethical will to 'totally destroy' a sovereign state, beyond the boundary of threats of regime change or overturn of social system, makes those even with normal thinking faculty think about discretion and composure," Kim said, according to KCNA.
Threats lobbed back and forth from North Korea and the U.S. have increased in severity in recent months, as each warns of potential military action against the other. The U.S stationed military assets in the Korean Peninsula in September, while Defense Secretary James Mattis warned this week of North Korea's growing threat to the international community.
"North Korea has accelerated the threat that it poses to its neighbors and the world through its illegal and unnecessary missile and nuclear weapons programs," Mattis said during a visit to South Korea Saturday. "[The U.S.] does not accept a nuclear North Korea."
Trump was set to visit South Korea next week and was expected to address Seoul's parliament and visit a United States military base in the region. He was also scheduled to make stops in China, Japan, Vietnam and the Philippines.
© Copyright IBTimes 2023. All rights reserved.
FOLLOW MORE IBT NEWS ON THE BELOW CHANNELS