North Korea Combating Corruption? Kim Jong Un Oversees Rare High-Level Meeting On Abuse Of Power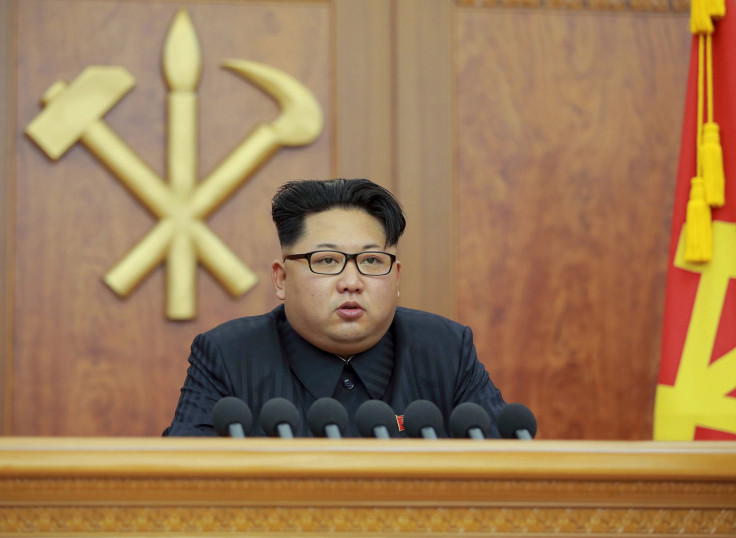 The reclusive leader of North Korea held a rare high-level meeting with top government officials to address rampant corruption by authorities, state media reported Thursday. The meeting marked perhaps the first public recognition of systemic abuse of power that is believed to run rampant within the ruling party, Agence France-Presse reported.
"It criticized mainly the practices of seeking privileges, misuse of authority, abuse of power and bureaucratism manifested in the party," North Korea's official KCNA news agency reported.
Although corruption is believed to be widespread, only individual, isolated cases have been acknowledged or reported publicly. In 2013, for example, Kim's uncle Jang Song Thaek was vilified as being a corrupt womanizer intent on dividing the leadership and was subsequently expelled from the party. He was executed in December 2013.
Kim reportedly oversaw the proceedings Thursday, opening the discussion and offering a closing address. Attendees reached solutions for "overcoming" some of the corruption issues, the official state agency said, but no additional details were available.
Issues within the ruling party rarely leak to the media, routinely giving rise to speculation of the fragility of the ruling party. In October, the absence of a high-level aide to Kim during a gathering in the capital Pyongyang gave rise to rumors of a possible purge within the country's leadership.
North Korea's media is heavily state-controlled.
The country has for decades been criticized for its rampant human rights abuses and its suppression of free expression. It is considered among the most repressive regimes in the world. Media and speech are restricted by the ruling party and religion is outlawed. Along with Somalia, North Korea ranked at the bottom of an annual corruption index by Transparency International. The government reportedly maintains secret labor camps for government opponents where torture and starvation are routine.
© Copyright IBTimes 2022. All rights reserved.
FOLLOW MORE IBT NEWS ON THE BELOW CHANNELS