North Korea Defector Says US Nuclear Strike Would Trigger 'Automatic Retaliation'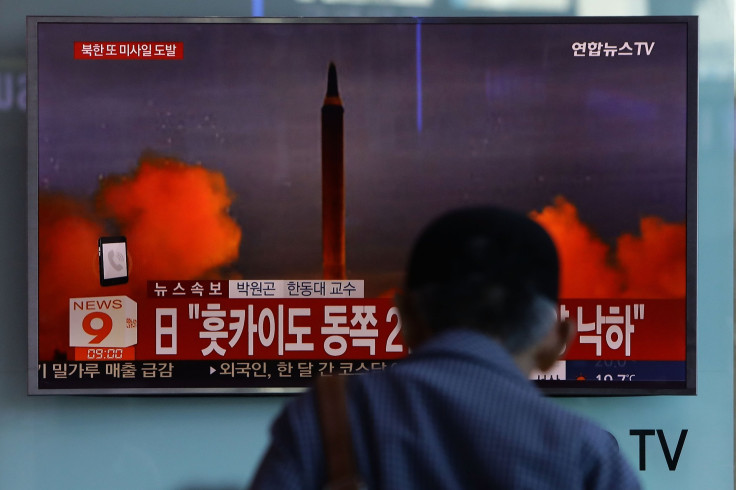 A high ranking North Korean defector warned Wednesday that a first strike by the United States would trigger automatic retaliation by Kim Jong Un's regime. Thae Yong Ho, former deputy chief of mission at the North Korean Embassy in London, cautioned about the risk during a congressional hearing Wednesday.
"North Korean officers are trained to press their button without any further instructions from the general command if anything happens on their side," Thae told the House Foreign Affairs Committee, according to the Associated Press. "We have to remember that tens of millions of South Korean population are living 70 to 80 kilometers away from the military demarcation line."
Thae was the highest level defector to escape North Korea in twenty years when he fled to South Korea in 2016. He urged U.S. officials Wednesday to use "soft power" like sanctions instead of resorting to nuclear action.
President Donald Trump and top military officials, however, said recently they would not rule out a first strike on North Korea. Secretary of State Rex Tillerson declined to take the option off the table in an appearance Monday before the Senate Foreign Relations Committee.
"The fact is that no president, Republican or Democrat, has ever forsworn the first strike capacity," Tillerson said. "That has served us for 70 years."
Sen. Chris Murphy introduced a bill Tuesday that would ban Trump from launching a first strike except with the authorization of Congress or in the event of an imminent threat.
"The administration seems to be suggesting that if North Korea obtains an intercontinental ballistic missile capable of hitting the United States, that would justify military action without congressional support," Murphy told Vox. "That's preposterous."
In off the cuff remarks made in August, the president warned North Korea about repeated threats against the U.S.
"North Korea best not make any more threats to the United States," Trump said. "They will be met with fire and fury like the world has never seen. He has been very threatening beyond a normal state. They will be met with fire, fury and frankly power the likes of which this world has never seen before."
Secretary of Defense James Mattis, however, has said the U.S. is committed to resolving the matter peacefully.
"Do we have military options in defense if we're attacked, our allies are attacked?" Mattis said last week. "Of course we do. But everyone is out for a peaceful resolution."
© Copyright IBTimes 2023. All rights reserved.
FOLLOW MORE IBT NEWS ON THE BELOW CHANNELS