North Korea Has Nearly 6,000 Trained Military Hackers That 'Could Kill' People: Report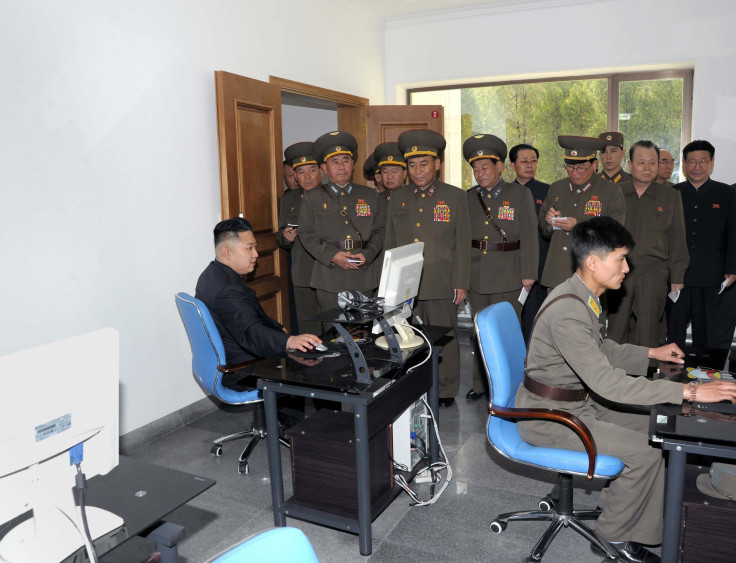 North Korea has nearly 6,000 trained military hackers that are capable of destroying critical infrastructure and even killing people, BBC reported, citing a key defector. The latest claim comes months after alleged North Korean hackers launched a massive cyberattack on U.S.-based Sony Pictures Entertainment, demanding cancelation of the planned release of the movie "The Interview," which was based on a fictional plot to assassinate North Korean leader Kim Jong Un.
"The size of the cyberattack agency has increased significantly, and now has approximately 6,000 people," Professor Kim Heung-Kwang, who taught computer science at North Korea's Hamheung Computer Technology University for 20 years, before leaving the country in 2004, told BBC. "Their cyberattacks could have similar impacts as military attacks, killing people and destroying cities."
Kim, who spoke to BBC at an undisclosed location outside Seoul, said that he is constantly in touch with key figures within North Korea, who have "intimate knowledge" of Pyongyang's cyberwar capabilities. According to Kim, the North Korean government spends about 10 percent to 20 percent of its military budget on online operations.
Kim also said that the North has built its own malware based on Stuxnet, a computer worm discovered in June 2010. "[A Stuxnet-style attack] designed to destroy a city has been prepared by North Korea and is a feasible threat," he told BBC.
Martyn Williams, a Korean technology expert, reportedly said the North Korean threat described by Kim was only "theoretical and possible from non-North Korean hackers too."
In March, South Korean investigators said that they found links between North Korea and the series of hacking attempts that led to a data leak of the former's Korea Hydro and Nuclear Power Co. (KHNP) in December.
"We've learned that the malicious code used in the e-mail attack in December was similar to what North Korean hackers usually employ," Yonhap quoted an official from the investigation team as saying, at the time. "Multiple Internet protocol addresses used for the attacks were found to be based in North Korea."
The attackers reportedly stole the data by illegally accessing emails and online communities used by the company's employees, instead of launching a direct hacking attempt on the network.
"Although the nuclear plant was not compromised by the attack, if the computer system controlling the nuclear reactor was compromised, the consequences could be unimaginably severe and cause extensive casualties," BBC quoted Kim as saying.
© Copyright IBTimes 2022. All rights reserved.
FOLLOW MORE IBT NEWS ON THE BELOW CHANNELS