North Korea Has Power To Prevent An 'Ever-Increasing Nuclear Threat' From US: Foreign Minister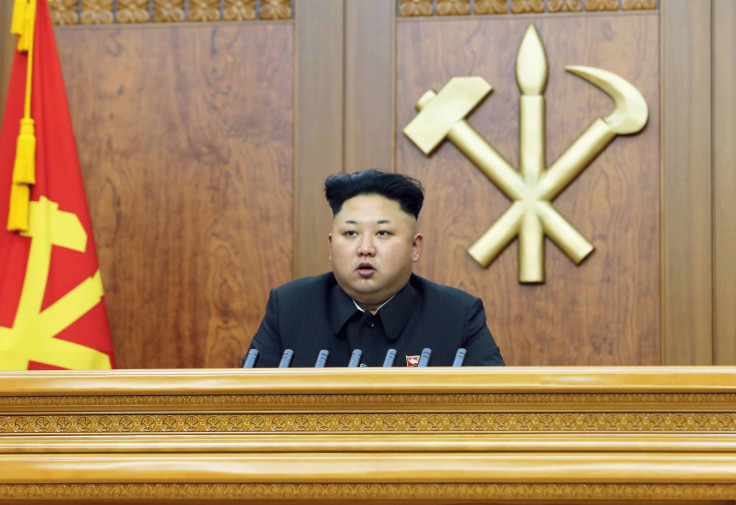 North Korea condemned the joint military exercises being conducted by the U.S. and South Korea, stating that the drills were "unprecedentedly provocative in nature" and that they were seen as a preparation for war, the country's foreign minister Ri Su Yong said, at an international disarmament conference in Geneva on Tuesday. His remarks were similar to those made by North Korea's leader Kim Jong Un, who also criticized the annual U.S.-South Korea military exercises, which began Friday.
"The DPRK (Democratic People's Republic of Korea) cannot but bolster its nuclear deterrent capability to cope with the ever-increasing nuclear threat of the U.S. Now the DPRK has the power of deterring the U.S. and conducting a pre-emptive strike as well, if necessary," Ri said, during a speech to the U.N.-backed Conference on Disarmament, according to Reuters.
South Korean officials reportedly claimed that the North fired two short-range ballistic missiles from the western port city of Nampo off the eastern coast on Monday, in response to the military exercises, which are scheduled to continue until the end of April. The missiles landed in the sea between the Korean Peninsula and southern Japan after travelling for about 305 miles, South Korea's Defense Ministry said, according to Reuters.
Ri did not address the firing during the conference but said the annual drills by Seoul and Washington had an "especially high possibility of sparking off a war," and added that the Korean Peninsula was a "touch-and-go nuclear powder-keg."
At the same time, Ri sought to strike a conciliatory tone stating: "The DPRK will not spare its sincere efforts to bring about great change in inter-Korean relations this year."
The North's Kim, on Saturday, ordered his country's army to prepare for a war against the U.S. and its allies as tensions escalated due to the military drills.
"The prevailing situation where a great war for national reunification is at hand requires all the KPA [Korean People's Army] units to become [elite] Guard Units fully prepared for war politically and ideologically, in military technique and materially," Kim said, according to Agence France-Presse, which cited the state-run Korean Central News Agency.
© Copyright IBTimes 2023. All rights reserved.
FOLLOW MORE IBT NEWS ON THE BELOW CHANNELS