North Korea's Kim Jong Un Tells Army To Prepare For 'War' Against The US And Its Allies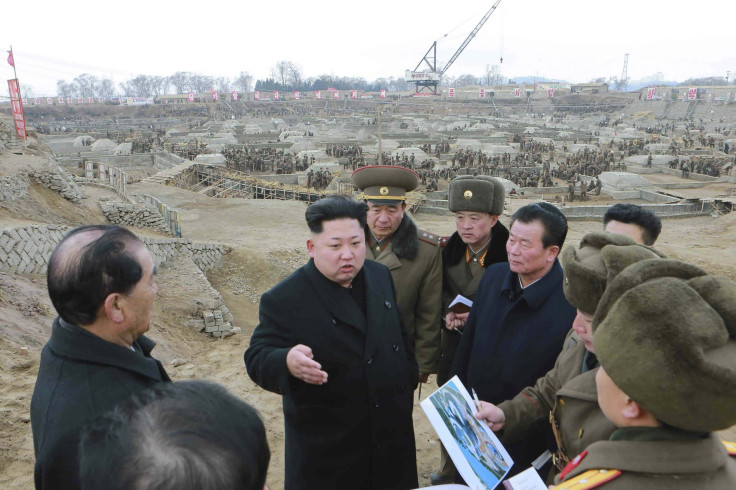 North Korean leader Kim Jong Un told his country's army Saturday to prepare for a war against the U.S. and its allies, amid continuing tensions with South Korea. The comments follow a joint naval drill that began between the U.S. and South Korea, which took place Friday.
"The prevailing situation where a great war for national reunification is at hand requires all the KPA [Korean People's Army] units to become [elite] Guard Units fully prepared for war politically and ideologically, in military technique and materially," Kim said, according to Agence France-Presse, which cited the state-run Korean Central News Agency (KCNA).
Kim's comments were made during the opening of a new hall at the Victorious Fatherland Liberation War Museum in Pyongyang. Kim called on the North Korean military to "tear to pieces the Stars and Stripes of the U.S. imperialists and the flags of forces following them in the war to be fought with them in the future," an article in the Rodong Sinmun, the official newspaper of the Central Committee of the Workers' Party of Korea, said.
The latest comments follow another article in the Rodong Sinmun on Friday, which said that North Korea "will wage a merciless sacred war against the U.S. now that the latter has chosen confrontation" amid a smear campaign against DPRK.
"As the Obama group is escalating its smear campaign against the DPRK and ratcheting up harsh sanctions and pressure upon it and the group's war maneuvers against it are gaining in scope and strength, the army and people of the DPRK will intensify their counteraction of justice without limit," KCNA reported, citing the article in Rodong Sinmun.
The relationship between the U.S. and North Korea has become particularly prickly following the cyber-attack against Sony Pictures Entertainment in December last year, during which hackers called for the release of "The Interview," to be shelved. Washington had accused North Korea of carrying out the attack, which was denied by Pyongyang. Since then, North Korea has made repeated threats targeting the U.S., including threatening the use of nuclear weapons.
© Copyright IBTimes 2023. All rights reserved.