North Korea heir formally invited to China - South Korea spy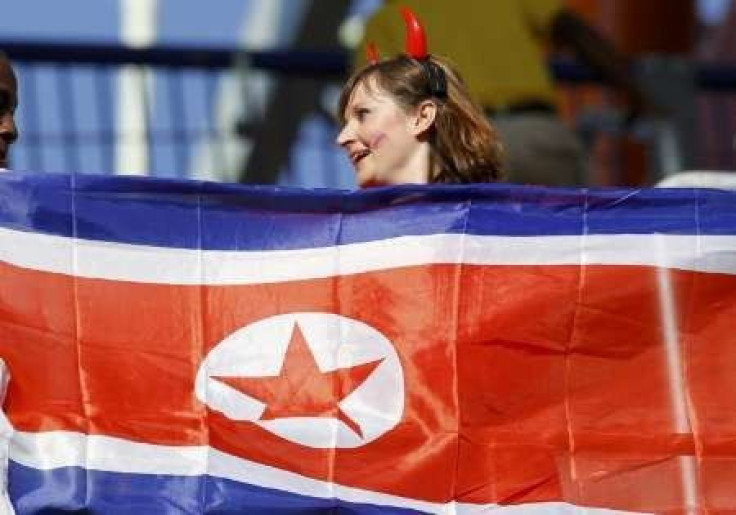 China has formally invited North Korea's leader-in-waiting to visit, but it was not clear when Kim Jong-un would make the trip, a South Korean lawmaker said on Saturday, quoting a senior spy agency official.
China is the only major power isolated North Korea can count on as an ally. Jong-un is North Korean leader Kim Jong-il's youngest son and heir apparent, who came into the public eye in September when he was named to a senior ruling party post and promoted to the rank of four-star general.
South Korea's spy agency believes Jong-un is likely to accept the invitation and visit Beijing soon, said the lawmaker who is a member of the parliament intelligence committee after a closed-door briefing on Friday.
Senior officials from the spy agency attended the briefing, and members of parliament are asked not to disclose the information they were briefed on, the lawmaker said, declining to be identified.
Little is known about Jong-un other than he is in his late 20s and had a Swiss education. South Korean officials said the North's official media have been on a campaign to paint him as the person best fit for leadership of the state founded by his grandfather.
The visit, if it takes place, will boost Jong-un's standing as the North's next leader, as China remains the reclusive North's main economic and political backer.
Jong-un is likely to ask China for large-scale economic aid when he visits, a Japanese newspaper reported earlier last week, adding he could go as early as this month, after the end of China's National People's Congress meeting.
China has stood by the North even when Pyongyang was harshly criticized after the sinking of a South Korean navy ship last year, which Seoul blames on its neighbor, and the shelling of a South Korean island in November that killed four people.
Tension between the two nations rose to its highest since the 1950-53 Korean War, after the South accused the North of sinking one of its naval ships and later bombarding a South Korean island in the sea off the peninsula's west coast.
Pyongyang denies any involvement in the sinking and accuses Seoul of goading it into launching the later artillery attack.
An attempt at reconciliation last month came to nothing after low-level military talks between the two sides collapsed.
On Saturday, the North's official Rodong Sinmun newspaper called for an unconditional resumption of talks, saying in commentary carried by the KCNA news agency its offer for negotiations with the South remains standing.
It did not specify what kind of talks they wanted.
In a separate KCNA dispatch, the North demanded the return of all 31 people who drifted south of the sea border in February, after refusing to take 27 back on Friday. The South said four had expressed wish to defect and will not be sent back.
© Copyright Thomson Reuters 2023. All rights reserved.