North Korea Holds US Citizen For Unspecified 'Crimes'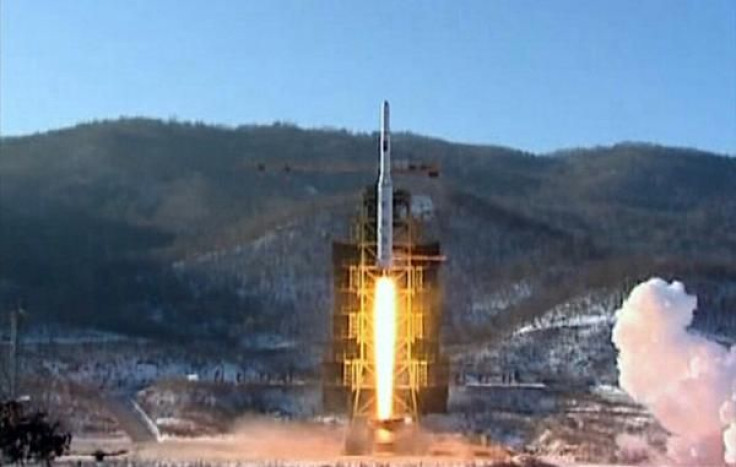 North Korean state media has reported that officials have detained an American citizen after he confessed to 'crimes' that have not been specified.
According to The Guardian, a man named Pae Jun Ho entered the country on November 3 but has since been detained for his alleged criminal activity. North Korean state media said Pae arrived in a northeastern city called Rajin as part of a tour group. The short report by North Korean media did not elaborate on the crimes that Pae has been accused of but did say that his guilt was "proven through evidence."
A spokesperson for the U.S. State Department, Victoria Nuland, said that Washington was aware of reports that a US citizen was detained, but did not elaborate on further details either.
Pae Jun Ho, 44, is of Korean decent and goes by his English name, Kenneth Bae, when in his home state of Washington where he works as tour operator.
The development is surely to worsen already frayed feelings between Pyongyang and Washington.
The U.S. has had a major influence in UN Security Council meetings, urging the international organization to impose sanctions on North Korea's nuclear weapon development.
North Korea's ballistic development became a global issue after the country recently successfully launched a rocket in Asia, following previous failures earlier this year.
It is possible that the North Korea will use Pae as a pawn so that the U.S. cannot refuse to engage in talks, considering diplomatic relations between the two nations are non-existent.
As a result, Swedish ambassador to North Korea, Karl-Olof Andersson, is serving as a liaison between the U.S. and North Korea. According to the Associated Press, officials from the Swedish embassy visited the detained Pae, but Andersson said he could not comment more on any developments or details of the case.
Experts believe that North Korea's decision to announce Pae's arrest is likely a sign to the U.S. that they want to start a dialogue.
Cheong Seong-chang, an analyst at the Sejong Institute in South Korea told News Australia that previous detainee cases resulted in Presidential visits by Bill Clinton and Jimmy Carter to Pyongyang.
"North Korea knows sanctions will follow its rocket launch. But in the long run, it needs an excuse to re-open talks after the political atmosphere moves past sanctions," Cheong said.
Cheong believes that Pae will be tried and convicted in a North Korean court rather swiftly. However, North Korean leader Kim Jong Un could exercise amnesty in exchange for an open dialogue with the U.S.
As of 2009, there had been five other known cases of Americans being detained in North Korea, all of whom were eventually released.
One of the most publicized cases was when two American journalists, Laura Ling and Euna Lee, were held by North Korean officials for allegedly sneaking into the country from Northern China by crossing the Tumen River. They were convicted to 12 years of hard labor but were released after former President Clinton flew to Pyongyang to negotiate their release.
Even though North Korea has few sanctioned churches in the capital, Pyongyang, the three other detainees were held in custody for supposedly spreading Christianity and religious materials to North Korean citizens.
Relations between foreigners and North Koreans are strictly regulated if not forbidden.
© Copyright IBTimes 2023. All rights reserved.