North Korea Increases Control On Information, Rights Group Says
The reclusive North Korean government has clamped down on the use of telecommunication technologies, maintaining an "absolute monopoly" to keep its citizens shut off from the outside world, according to a report by Amnesty International, published Thursday.
Pyongyang stems the flow of communications "through a combination of increased controls, repression and intimidation of the population," Amnesty said in the report, stressing that this was meant to stop its citizens from seeking and receiving free information.
The control tactics have led to a thriving "gray market" demand for mobile devices smuggled into the country. Known as "Chinese mobile phones," those living near the border with China can use the devices to tap into the Chinese telecommunications networks to contact relatives across the border, it said.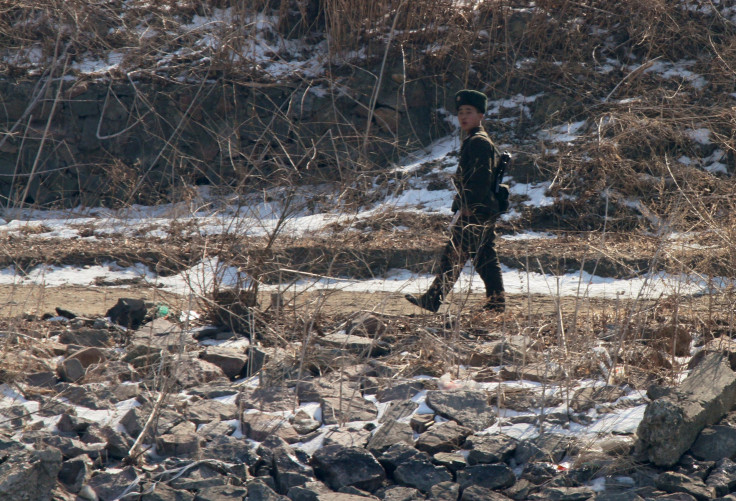 While talking to individuals outside North Korea is not illegal in itself, "private trade" of telecommunication gadgets from other countries is. Those who use these "Chinese mobile phones," if caught, can face criminal charges. If they are found to have contacted someone living in neighboring South Korea, they are deemed to have committed treason, it said.
"The North Korean authorities' denial of the right for its citizens to receive and impart information across borders and their attempts to increase the surveillance, intimidation and suppression of 'Chinese mobile phones' users constitute severe and on-going human rights violations," the report stressed.
The report said that North Koreans fearful of getting caught are forced make short calls, use aliases or trek to remote areas to avoid detection. So-called brokers also loan "Chinese mobile phone" for exorbitant rates.
"In a bad case, we would be sent to the political prison camp, where we would expect a long prison term. In a lighter case, we would be sent to a reform facility, and imprisonment would be for 1-2 years. Most people got out with a bribe though. They were caught in the first place because the government detected their signals using special machines," Amnesty quoted a North Korean it had interviewed for the report.
The rights group said it interviewed 17 individuals, as well as numerous academics and rights experts, who all confirmed the "systematic effort" by Pyongyang to control information.
A local North Korean mobile phone service exists, with up to 94 percent coverage over the republic. However, only three million of the 25 million citizens subscribe to services. North Korea also has a domestic, closed-off internet system and access is limited to local websites and emails.
"Unlike other countries that censor particular web content or temporarily cut off internet access during government-declared emergencies, North Korea completely denies access to the World Wide Web to the vast majority of its citizens," the report said.
© Copyright IBTimes 2023. All rights reserved.