North Korea Nuclear Timeline: History Of Weapons Buildup From US Antagonist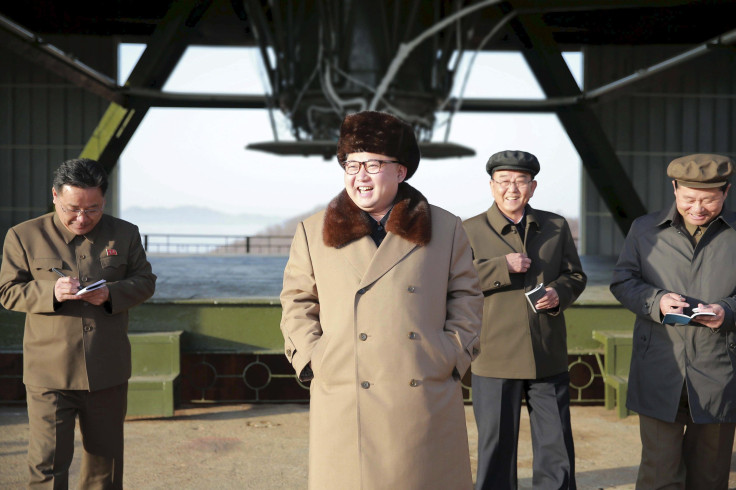 After an increasing number of reports last week that North Korea had been testing nuclear weapons meant to pose a threat to the U.S. and its allies, President Donald Trump tweeted that North Korea was "behaving very badly."
But 2017 is hardly the first time North Korea has antagonized the U.S. on with its nuclear capabilities. In fact, North Korea first got into the nuclear weapons game over 60 years ago. A timeline of the most important dates of North Korea's nuclear aggression shows an interesting pattern in the relationship between the two countries.
1956 — Not long after the Korean War, the Soviet Union began to train North Korean scientists and engineers with "basic knowledge" to start a nuclear program.
Read: Kim Jong-un's Regime Issues Threat To US Over Possible Preemptive Strike
1959 — North Korea and the Soviet Union — which was, by this time, a powerful nemesis of the U.S. — signed a nuclear cooperation agreement.
1962 — North Korea completed construction of the Yongbyon Nuclear Research Center, a research reactor.
Mid-1980s — North Korea reached a "dangerous levels of nuclear capacity" with the help from the Soviet Union, according to the American Security Project.
Read: US Has 'No Good Military Options' Against North Korea, Ex-Ambassador Says
1984 — North Korea completed construction of radiochemical laboratory, or a reprocessing plant. This establishment was significant, as the construction of this plant allowed North Korea to establish a full plutonium fuel cycle.
1985 — North Korea signed the Nuclear Non-Proliferation Treaty, an agreement meant to stop the spread of nuclear weapons. The treaty was originally signed by the U.S., the Soviet Union and several other countries in 1968.
Oct. 21, 1994 — North Korea signed an agreement with the U.S., where North Korea agreed to freeze operations of its nuclear reactors. The nuclear power plant would be replaced by more nuclear proliferation resistant light water reactor power plants.
Jan. 29, 2002 — President George W. Bush labeled North Korea, Iran and Iraq the "Axis of Evil."
"States like these, and their terrorist allies, constitute an axis of evil, arming to threaten the peace of the world," Bush said. "By seeking weapons of mass destruction, these regimes pose a grave and growing danger."
October 2002 — North Korea admitted to operating a secret nuclear weapons program, the Bush administration revealed. The program violated the Nuclear Non-Proliferation Treaty signed in 1994.
Jan. 10, 2003 — North Korea withdrew from the Nuclear Non-Proliferation Treaty.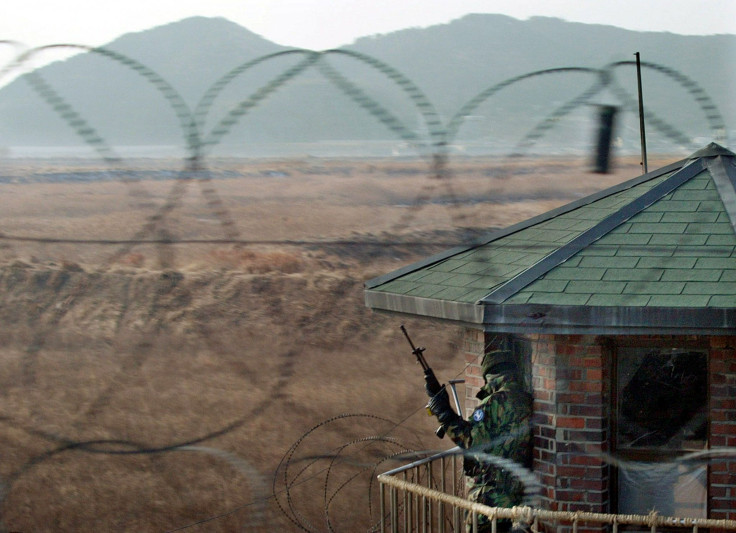 April 24, 2003 — American officials said North Korea admitted it had nuclear weapons.
Dec. 9, 2003 — North Korea offered to "freeze" its nuclear program in exchange for concessions from the U.S. — but the U.S. refused the offer. Bush said North Korea would have to agree to dismantle its nuclear program entirely.
Sept. 19, 2005 — In a U.S.-North Korea joint statement, North Korea said it would give up its nuclear program for a non-aggression pact with the U.S. But the promises from the statement didn't last long; only one day later, North Korea demanded civilian reactors as a prerequisite to any deal. After that, negotiations were withdrawn.
July 2006 — North Korea test-fired long-range missiles, which resulted in a UN Security Council resolution demanding that North Korea suspend its nuclear program.
October 2006 — North Korea said it successfully tested its first nuclear weapon. Although it was a relatively small weapon compared to U.S. capabilities, the UN imposed trade and travel sanctions on North Korea.
December 2006 — Six-party talks began with the aim to find a peaceful solution to North Korea's nuclear program. Countries included in the talks were: North Korea, the U.S., South Korea, China, Japan and Russia.
February 2006 — North Korea agreed to close its main nuclear reactor. In return, it would receive a $400 million aid package.
September 2006 — North Korea agreed to begin disabling its nuclear weapons facilities.
Dec. 31, 2006 — North Korea missed its end-of-year deadline to disable its weapons facilities.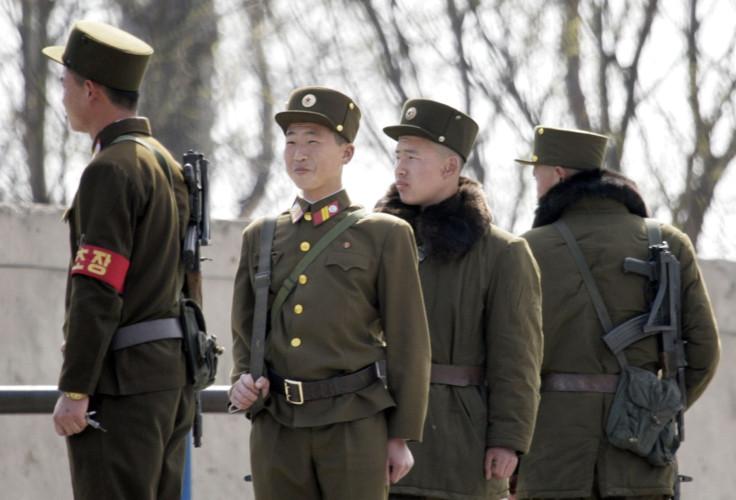 May 25, 2009 — North Korea claimed it conducted a second nuclear test.
June 12, 2009 — In response to the test, the UN imposed more sanctions on North Korea.
November 2009 — It's revealed that North Korea had a secret nuclear enrichment plant.
February 2012 — The U.S. State Department announced that North Korea agreed to halt its nuclear weapons tests, missile launches and nuclear enrichment activities in exchange for food aid.
January 2013 — North Korea said it would continue to carry out nuclear tests to spite the U.S. Meanwhile, North Korea's National Defense Commission called the U.S. "the sworn enemy of the Korean people."
February 2014 — North Korea conducted its third nuclear test. In what appeared to be an emerging pattern, this meant more sanctions from the UN.
March 30-31, 2014 — North Korea warned that it would test another nuclear weapon, but instead it fired hundreds of shells across its Yellow Sea border into South Korean territory. South Korea responded by firing 300 shells into North Korean waters.
May 6, 2015 — An official from North Korea said the country possessed nuclear weapons it could fire at the mainland U.S. if their hand was forced.
January 2016 — North Korea claimed it detonated a hydrogen bomb in a test, but the U.S. said it could not verify whether that test was successful.
September 2016 — North Korea claimed it successfully conducted its fifth nuclear test, in which it detonated a nuclear warhead.
Jan. 1, 2017 — North Korea leader Kim Jong-un said his country was close to testing an intercontinental ballistic missile. The missile would be capable of reaching the U.S., he claimed.
Jan. 8, 2017 — The U.S. deployed a high-tech ocean radar meant to detect any long-range missile launch from North Korea.
Feb. 12, 2017 — North Korea claimed it successfully tested a medium long-range ballistic missile, which was confirmed by the U.S.
March 6, 2017 — Japanese Prime Minister Shinzo Abe said North Korea fired four ballistic missiles into the Sea of Japan, or the East Sea.
March 13, 2017 — After the U.S. announced plans to install an advanced missile system in South Korea, North Korea threatened nuclear attacks against both its southern neighbor and the U.S.
March 17, 2017 — President Donald Trump tweeted that North Korea was "behaving very badly."
March 20, 2017 — It was reported that the U.S. was not only considering more sanctions against South Korea, but also against Chinese banks with business ties to South Korea. On the same day, the head of the International Atomic Energy Agency said diplomacy wouldn't work.
March 22, 2017 — North Korea attempted to fire a missile in another test, but it failed, having "exploded within seconds of launch."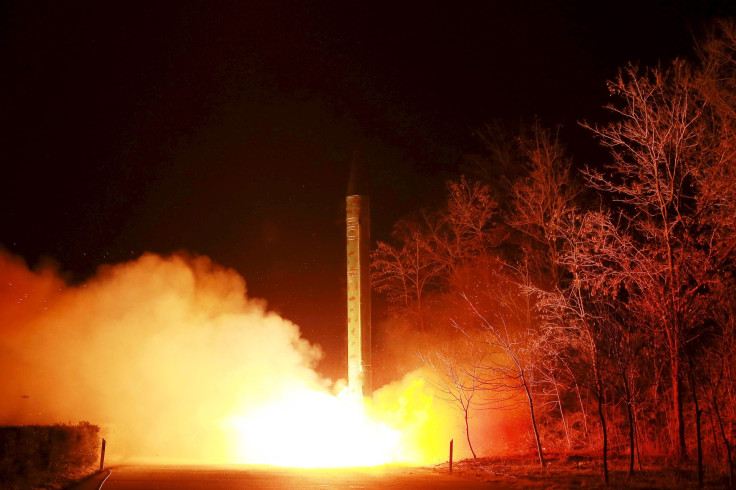 © Copyright IBTimes 2023. All rights reserved.