North Korea Plans New Satellite Launch, Defends Space Program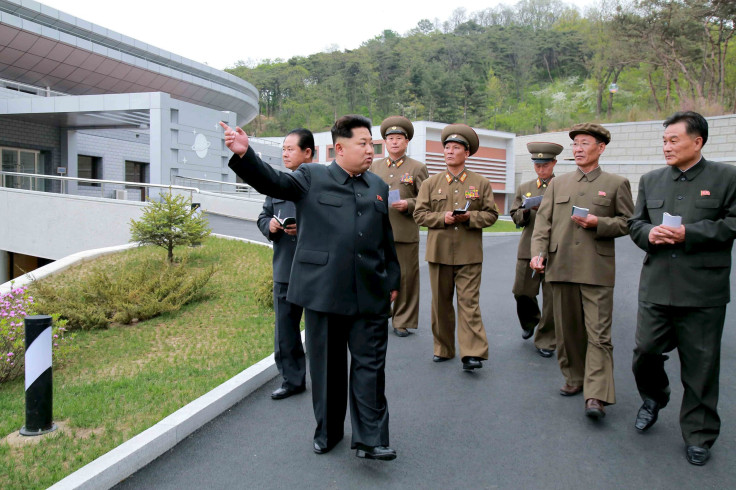 North Korea said it is developing a new Earth observation satellite and defended its right to conduct rocket tests, according to an Associated Press (AP) report published Thursday. Pyongyang's only successful satellite launch, the Kwangmyŏngsŏng-3, was conducted in April 2012.
The country's previous launch attempts were condemned by the United States and other nations as thinly veiled missile launch tests.
"We are developing a more advanced Earth observation satellite and when it's complete, before launching it, we will inform international organizations and other countries," Paek Chang Ho, vice director of the scientific research and development department of the North Korean space agency, National Aerospace Development Administration (NADA), told the AP last week.
The move comes amid a set of fresh moves from the North, including rocket launches and a recent visit by leader Kim Jong Un to a satellite control center, shown on state TV last month, the AP reported. Analysts also reportedly speculate that the North would hold a rocket launch to commemorate the 70th anniversary of its ruling Korean Workers Party on October 10.
Paek also defended the country's space program following international criticism, and denied it had any link with its missile development efforts. The North has frequently boasted about its military power and the number of weapons it produces, including claims that it can miniaturize nuclear warheads.
"Our National Aerospace Development Administration has peaceful objectives," he reportedly said. "America and its impure allies are always trying to persecute us. ... We will continue launching satellites in the designated place when necessary and whether it is recognized or not. The high dignity of our republic will be exalted."
NADA's vice chief Yun Chang Hyok also told the AP that the North is considering the possibility of launching several other satellites, including a communications satellite and weather satellites for agricultural forecasting. He said the benefits of space technology would spread through the economy "eightfold."
"Outer space is becoming more of crucial part of people's lives," he added. "It is impossible to establish a powerful country without the development of space technology."
North Korea is also attempting to rapidly boost its electricity supplies before the end of the year, and has mobilized a large number of workers to complete several solar and hydroelectric power projects before the ruling party's anniversary. North Korean researcher Kim Kyong Il told the AP that the goal is to ramp up the power supply by 20 to 50 percent.
© Copyright IBTimes 2023. All rights reserved.