Is North Korea Preparing For War? US Can Defend Itself Against Nuclear Attack, Raytheon CEO Says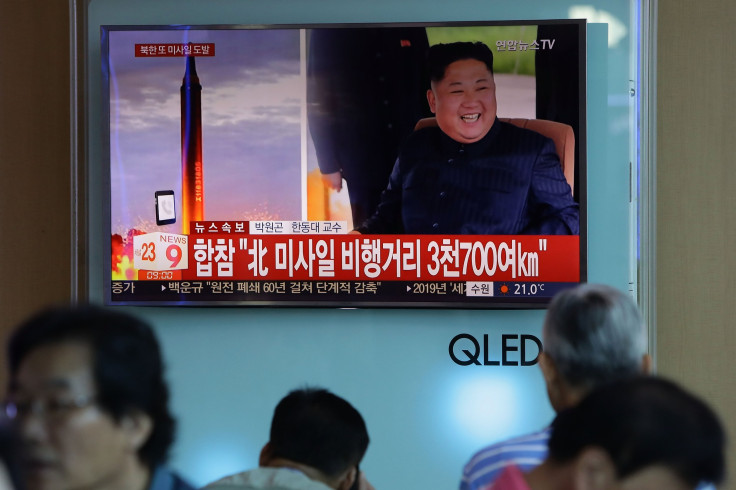 Tensions have escalated between North Korea and the United States, leading to serious concerns about the possibility of an all-out nuclear war between the two nations. Despite threats lobbed from North Korea, the CEO of the Patriot Missile Defense System said Tuesday the U.S. is capable of defending itself should such a situation arise.
The Patriot Missile Defense System was created by Massachusetts-based company Raytheon. The technology hinges on the ability to detect a missile launch, track it and then intercept it. The company's CEO, Thomas Kennedy, said that while the U.S. can adequately defend itself, the ability to do so lies in the defense budget.
"I would say relative to the North Korean threat, you shouldn't be worried," Raytheon CEO Thomas Kennedy told CNBC Tuesday.
In the event of a significant threat from North Korea, the U.S. military would be able to counter it, Kennedy said.
"We just need to make sure we continue to fund that capability," he continued, "so we have the systems in place that can counter the threat."
North Korea has continued to grow its nuclear arsenal in recent months, testing ballistic missiles and issuing threats against the U.S.
"Lunatic Trump is running headlong into ruin, taking America with him, and the poor puppet forces are following him, at the peril of their lives," North Korea's Central News Agency said in a report Saturday. "No wonder, such hooligan as thoughtless Trump is going on the rampage after becoming the owner of White House, rendering the world restless."
U.S. officials, meanwhile, have heightened alerts and continued to participate in joint military drills with South Korea. Forces from the U.S., South Korea and Japan took part in a joint bombing exercise Sunday, dropping live ammunition on a range in South Korea in an effort to push back against North Korea test launching a ballistic missile. The United Nations once again passed stricter sanctions on North Korea last week.
"If North Korea keeps on with this reckless behavior, if the United States has to defend itself or defend its allies in any way, North Korea will be destroyed," U.N. Ambassador Nikki Haley told CNN Sunday. "And we all know that, and none of us want that."
© Copyright IBTimes 2023. All rights reserved.
FOLLOW MORE IBT NEWS ON THE BELOW CHANNELS