North Korea Likely Building Biological Weapons Program, Report Says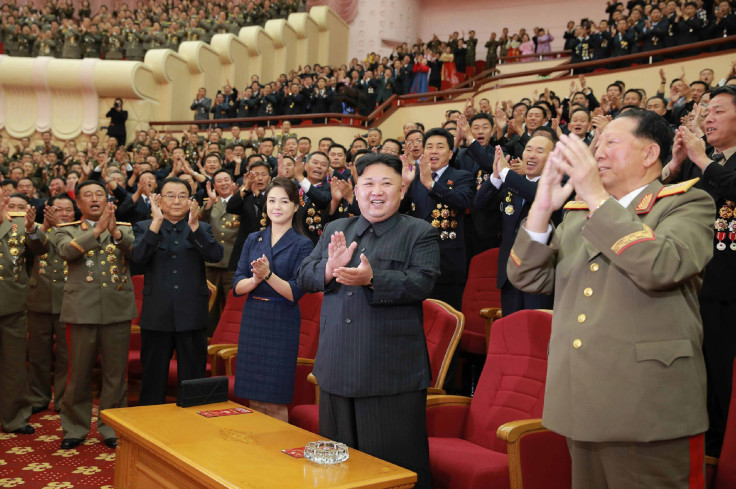 North Korea's high-profile nuclear weapons program has captured international attention in recent years, prompting concerns over the possibility of nuclear warfare with the U.S. and other nations. But aside from its prominent nuclear weapons program, Kim Jong Un's authoritarian government potentially has another arsenal up its sleeve in the form of a biological weapons program.
A new report from Harvard think tank the Belfer Center said it's highly likely the nation is building a stockpile of biological weapons.
Using intelligence reports and the testimony of defectors from the country, the report mapped out 13 potential agents that North Korea is assumed to have in its possession, including cholera, anthrax, the plague, typhoid and other such pathogens.
"In addition to possessing these agents, the Ministry of National Defense assessed that North Korea may even have the capabilities to weaponize them," the report stated. "A reasonable assessment is that North Korea has the capability to cultivate and produce biological weapons."
Interest in North Korea's potential biological weapons program was aroused after Kim's estranged half-brother was reportedly killed in February using a state manufactured, deadly nerve poison known as VX nerve agent. Kim Jong Nam died at Malaysia's Kuala Lumpur International Airport after two women seemingly attacked him with the deadly poison, revealed by a Malaysian autopsy. North Korean officials subsequently denied those allegations and said the man died of a heart attack.
A potential biological weapons program in the country, however, has been overshadowed by the growth of its nuclear arsenal. A lack of information coming from the country has also lead to a lack of concern regarding a biological weapons program, the report argued.
"If used on a large scale, these weapons can cause not only tens of thousands of deaths, but also create panic and paralyze societies," the report said. "The goal of the international community should be to simultaneously gather more information about North Korea's biological weapons capability and reduce this threat posed by North Korea. It should not be comforted by the scarcity of information on the program, but should instead redouble efforts to better understand the threat and prepare to respond to it."
© Copyright IBTimes 2023. All rights reserved.
FOLLOW MORE IBT NEWS ON THE BELOW CHANNELS