North Korea Seen Preparing For A Fourth Nuclear Test; Japan Orders Shooting Down Of North's Missile
South Korea Appeals To North Korea To Allow Access To Kaesong Industrial Park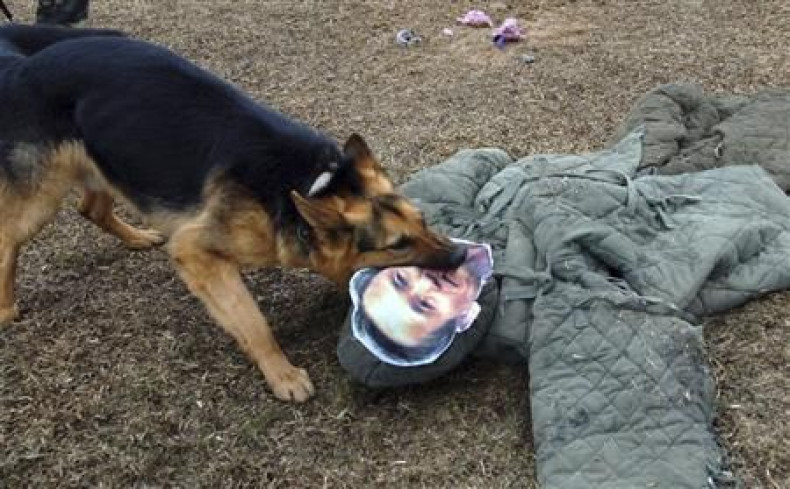 The activities observed near North Korea's main nuclear testing facility in recent days could be preparation for a fourth nuclear test, South Korea's Unification Minister Ryoo Kihl-jae said Monday.
Addressing MPs at the national assembly, Ryoo said Seoul has confirmed reports of increased movement of vehicles and personnel – akin to activities reported just before its previous nuclear tests – at North's Punggye-ri site, Yonhap News agency reported.
Ryoo's comments comes after a South Korean newspaper quoting a senior South Korean government official reported of increased activities in the test site mirroring earlier blasts.
Citing sources, South Korean daily the JoongAng Ilbo stated that South Korean intelligence had detected "increased activity of labor forces and vehicles" at the site. "We are closely monitoring the ongoing situation, which is very similar to the situation ahead of the third nuclear test."
Speculations were rife that North Korea may indulge in some provocative action – possibly a missile launch – this week coinciding with military demonstrations and celebrations to mark the 101st birthday of its founder president, Kim Il-Sung.
South Korean intelligence is keeping a close watch to ascertain whether the North is genuinely preparing for the nuclear test.
"We are trying to figure out whether it is a genuine preparation for a nuclear test or just a ploy to heap more pressure on us and the U.S.," the intelligence officer told the newspaper.
Furious over the United Nation's sanctions imposed against it for conducting a third nuclear test in February, North Korea has been targeting the U.S. and South Korea with high decibel war rhetoric. The provocative statements from North Korea included declaration of a war against the South and threatening of a nuclear attack against the U.S.
Pyongyang also cut the hotline communication between the two Koreas and banned access to the South Koreans in a joint industrial park.
Political observers believe the North is technically prepared to conduct a fourth nuclear test or a long-range missile launch – defying the U.N. resolutions banning it from conducting such activities. Any such provocation is expected to exacerbate the simmering tensions in the Korean peninsula.
Japan Orders Military to Shoot Down Any North Korean Missile
In the wake of reports that the North Korea is contemplating another long range missile launch, Japan has ordered its military to bring down any missile from the North headed towards its airspace, a defense ministry spokesman said Monday.
According to the official who refused to be named, Defense Minister Itsunori Onodera issued an order Sunday and added that the order was a routine one and kept low-key in accordance with Japan's defense policies.
"We won't hold press conferences on this order because of Japan's policy principle that we will not be swayed by North Korean provocations.
"If we announce this publicly and explain in detail, North Korea will get to know part of our strategy," the spokesman told AFP.
Japan's defense ministry had issued similar orders ahead of Pyongyang's April 2009, April 2012 and December 2012 rocket launch.
"There is not a high possibility that the missile would target Japan, but we have determined we should prepare for any contingency," a government source told Kyodo news agency.
South Korea Appeals To North Korea To Allow Access To Kaesong Industrial Park
South Korea Monday issued another appeal to North Korea to lift an access ban on the Kaesong joint industrial park, which has forced nearly a dozen South Korean firms to halt operations, the Guardian reported.
"We urge the North again to immediately lift the ban... and to change its course to help resume normal operations in Kaesong," Unification Ministry spokesman Kim Hyung-Suk told reporters.
Kaesong, a prominent symbol of inter-Korean cooperation is inside the North's territory and employs hundreds of workers from both the Koreas. Pyongyang had prevented southerners from entering the facility last week.