North Korea Sentences Canadian Pastor Hyeon Soo Lim To Life For Crimes Against State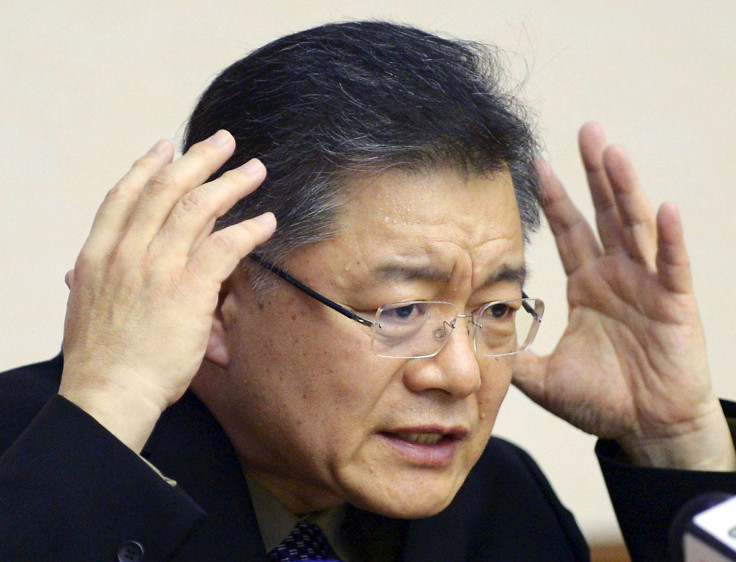 A Canadian pastor in North Korea was sentenced by a local court to life in jail for alleged crimes against the country. The life sentence for Hyeon Soo Lim was announced Wednesday by the North Korean Supreme Court, after a brief trial.
Lim, a pastor for the Light Korean Presbyterian Church in Toronto, travelled to the reclusive North on Jan. 31 to conduct a humanitarian mission, the Associated Press reported. He supports a nursing home, a nursery and an orphanage, and has taken over 100 trips to North Korea since 1997. Relatives of Lim have claimed that his trips were about helping people and not political.
However, a report in July cited Lim to say that he violated the country's Ebola policy to enter the country illegally and has been involved in activities that could topple the country's regime, run by Kim Jong Un.
According to North Korea's state-run news agency KCNA, Lim, who was detained in February, said that his motive of the visit was to "overturn [North Korea's] social system by taking advantage of the hostile policy against it sought by the South Korean authorities and set up a base for building a religious state."
"I have so far malignantly defamed the dignity and social system of the DPRK [the acronym for North Korea's official name], pursuant to the scenario of the U.S. and the South Korean regime," Lim reportedly said, at the time, adding: "I delivered a 'report on what is going on in North Korea' before tens of thousands of South Koreans and overseas Koreans at sermons on Sundays at my church and during preaching tours of more than 20 countries."
A number of foreigners detained in the country have reportedly claimed that they were forced to make such statements under pressure by North Korean authorities. The reclusive country has strict rules about religious activities. Even the simple act of possessing a bible could lead to an arrest, AP reported.
Lim was reportedly born in South Korea, but has Canadian citizenship as he has been living there since 1986. Canada severed diplomatic ties with Pyongyang in 2010 and, in August, condemned Lim's detention. Lim is reportedly one of several Christians from the U.S. and Canada detained in North Korea.
Canada said that it is "deeply concerned" about Lim's detention and the way the case has been handled. "We continue to advocate for consular access and for a resolution in his case," Diana Khaddaj, a spokeswoman for the Canadian Department of Foreign Affairs, Trade and Development, reportedly said in July.
© Copyright IBTimes 2023. All rights reserved.