North Korea, South Korea hold talks to reduce tensions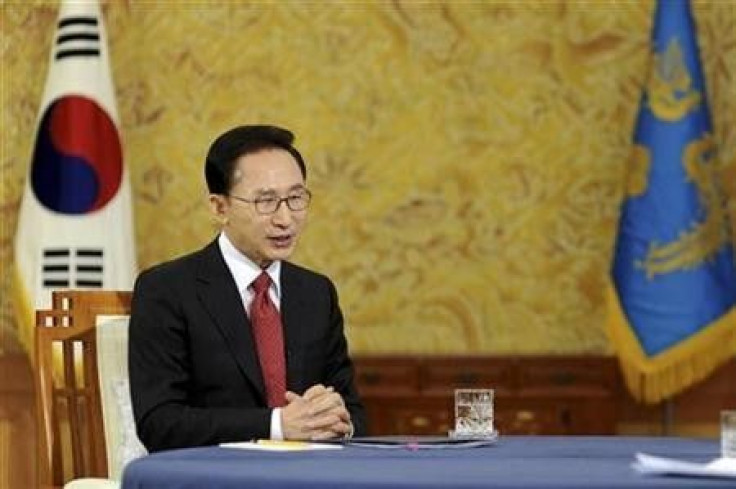 Top military officials from South and North Koreas met on Tuesday morning, two months after Pyongyang launched an artillery strike against the South's Yeonpyeong Island on Nov. 23, killing two civilians and two marines.
The colonel-level talks being held at the Demilitarized Zone between the two will finalize the date and venue of the next high level talks, seen as an effort to possibly reduce tension in the region, which nearly sent the two to the brink of war in November.
Seoul has alleged that the North had sunk its naval vessel in March last year killing 46 sailors aboard and snapped trade ties and tightened sanctions. In November, Pyongyang sent artillery shells hitting Yeonpyeong island killing two soldiers and two civilians near Seoul.
South Korea resisted returning to talks since the Cheonan ship sinking incident but relented following mediation from the friendly nations like the United States while the North was persuaded by China.
Though the outcome of these talks was uncertain, South Korea was reluctant from the beginning to hold talks until the North apologizes for its provocative acts.
When they (North Korea) need something, which usually means money, they first drive tensions high, then switch to the charm offensive and start talks in order to get something, Andrei Lankov, a North Korean expert at Kookmin University in Seoul, told Reuters.
For the North, the talks help to bring a resemblance of peace in the region and get aid from the South, as it was the sure-path that proved successful in the past.
© Copyright IBTimes 2023. All rights reserved.
FOLLOW MORE IBT NEWS ON THE BELOW CHANNELS