North Korea Update: Kim Jong Un Warns US To Stop 'Hostile Nuclear Threats,' Slams Obama Administration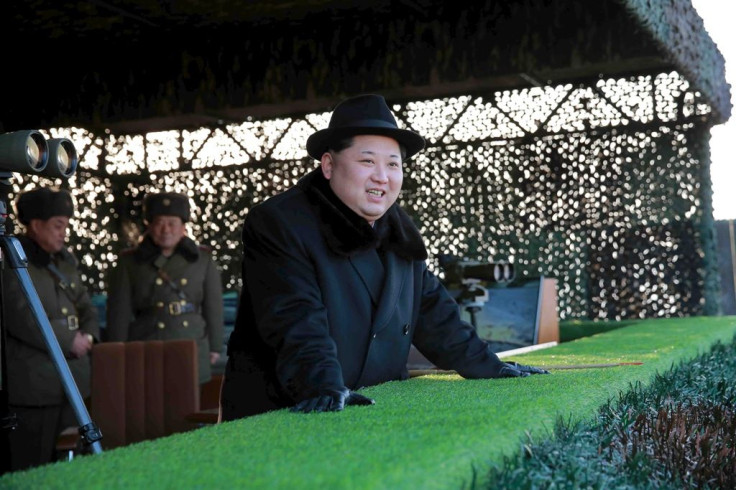 North Korea warned the U.S. to end its "ever-worsening hostile moves and increasing nuclear threat against" Pyongyang. In a memorandum issued Monday by North Korea's foreign affairs ministry, the isolated state listed what it called "the criminal acts of the U.S."
The lengthy memorandum is reportedly being seen by many experts as a direct message to President-elect Donald Trump.
"The anachronistic hostile policy and nuclear threat that the U.S. has enforced with unprecedented recklessness against the DPRK have only provoked its just and righteous countermeasures for self-defense," the memorandum reads, as published by the state-run Korean Central News Agency.
It also claimed that outgoing President Barack Obama's administration went out of its way in its attempt to "overthrow" Kim Jong Un and the country. Obama was also accused of "constantly heaping malicious slander and criticism on the DPRK" and said his government pursued an "aggressive and heinous 'strategic suffocation' policy."
"The U.S. has gone so far as to breach the basic principles of international laws and ditch its dignity of a superpower by pleading with other countries to join their pressure racket against the DPRK through downgrading or severing ties with it," the memo reads.
North Korea has threatened the U.S. on several occasions for the sanctions on Pyongyang following the isolated state's nuclear tests.
After Trump's surprise election victory earlier this month, North Korea warned it would not disarm.
"Washington's hope for North Korea's denuclearization is an outdated illusion," Rodong Sinmun, a North Korean newspaper, reportedly said.
Trump said during his campaign he was open to speaking with North Korean leader Kim Jong Un directly. The business mogul also made remarks about North Korea's nuclear program and described Kim as a "maniac." He also suggested that China could "make that guy disappear."
"We can't play games with him," Trump said in January while visiting Iowa. "Because he really does have missiles. And he really does have nukes."
However, Trump emphasized in his victory speech Nov. 9 he was willing to work with any country open to working with the U.S.
© Copyright IBTimes 2023. All rights reserved.