North Korea's Missile Test Could Take Months, Says Seoul As North Moves Missile Launchers To East Coast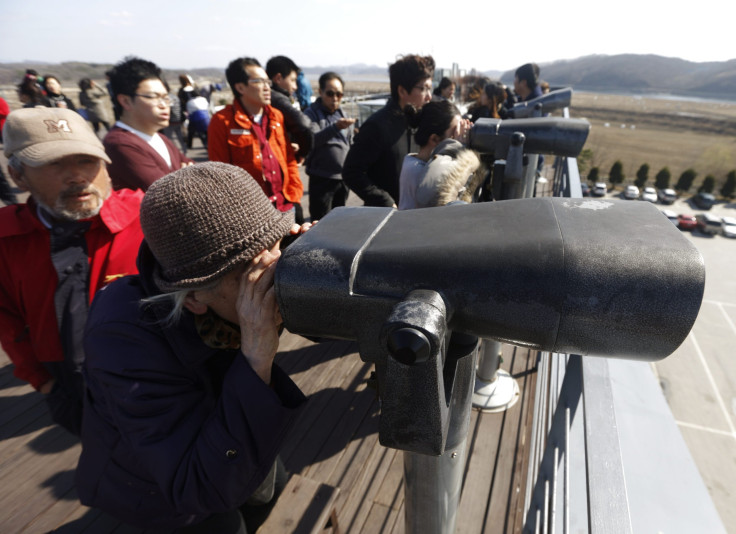 North Korea could take months to carry out its expected missile launch, South Korea's defense ministry said on Monday, even as the North moved two additional missile launchers to its east coast.
Seoul's Defense Ministry spokesman, Kim Min-Seok, identified three potential dates for the missile launch, citing Pyongyang's practice of conducting key military tests on historically significant dates for the Communist regime.
The likely dates are April 25 — the founding anniversary of the Korean People's Army; April 30 — the final day of South Korea-U.S. military exercises; and July 27 — anniversary of the armistice that ended the 1950-53 Korean War.
"These are three potential dates ... but no one can predict exactly what direction the North will take," Kim said, according to an article published by Agence France-Presse.
North Korea recently moved two additional missile launchers, believed to be for Scud missiles, to its east coast, Seoul's Yonhap news agency reported on Sunday, citing a South Korean military source.
South Korean intelligence authorities say that Pyongyang, in early April, moved two mid-range Musudan missiles to Wonsan, on the eastern coast of North Korea, opposite Pyongyang, and placed seven mobile missile transporter-erector-launchers in Wonsan and South Hamgyeong Province, also on the eastern coast.
Satellite imagery released after April 16 showed that two additional launchers for shorter-range Scud missiles were moved to South Hamgyeong Province, the source said, on the condition of anonymity.
The test is expected to be that of a Musudan missile, which has an estimated range of 3,500 kilometers (2,100 miles). Japan and the U.S. territory of Guam are within the strike range. South Korea can be reached by the North's short-range Scud missiles.
© Copyright IBTimes 2023. All rights reserved.