Northrop Grumman Scrubs Cygnus Cargo Launch Less Than Three Minutes Before Liftoff
KEY POINTS
Northrop Grumman's NG-13 mission was set to launch early on Feb. 9
The launch was scrubbed less than three minutes before liftoff
Northrop Grumman explains the cancellation was due to 'off-nominal data'
The mission to resupply the International Space Station (ISS) via Northrop Grumman's Cygnus spacecraft was scrubbed just a few minutes before the scheduled blastoff. In a tweet, Northrop Grumman explained that the cancellation was due to "off-nominal data."
Northrop Grumman Launch Canceled
With both NASA and Northrop Grumman giving regular updates via Twitter, it looked as though the Cygnus launch was going according to plan. However, the launch was scrubbed just three minutes before liftoff due to "off-nominal data from ground support equipment."
Northrop Grumman did not immediately provide a more thorough explanation as to why the launch was suddenly canceled. However, mission personnel are, reportedly, looking at rescheduling the launch for Feb. 10 although weather conditions for the date are a little concerning.
As of the writing of this article, the Northrop Grumman website states that the date for the NG-13 launch is TBD (to be determined).
Commercial Resupply Mission
Northrop Grumman's commercial resupply mission, which was supposed to launch from Pad 0A at NASA's Wallops Flight Facility in Virginia, was set to carry tons of cargo to the ISS including crew supplies, research investigations, vehicle hardware, computer resources, and spacewalk equipment.
For instance, one of the science experiments aboard the now-scrubbed launch was Spectrum-001, an experiment that will study the effects of microgravity on plants and micro-organisms. According to NASA, the research will lead to healthier food sources on Earth and in space.
NG-13 Cygnus Spacecraft
According to tradition, Northrop Grumman names its Cygnus spacecraft after individuals who played a pivotal part in human spaceflight history. For this mission, Northrop Grumman is honoring Major Robert H. Lawrence, the very first African-American astronaut in history.
Born in Chicago on Oct. 2, 1935, Major Lawrence earned his Bachelor of Science degree in Chemistry before joining the United States Air Force as a pilot and officer. By 1967, Lawrence was selected as a member of the third group of aerospace research pilots, known as astronauts, for the Manned Orbiting Laboratory program.
Unfortunately, Lawrence died just six months after being selected while training another pilot. All of his fellow astronauts eventually joined NASA and flew in space shuttle missions. Even if his time as an astronaut was cut short, his sacrifice paved the way for aerospace pioneers of all races.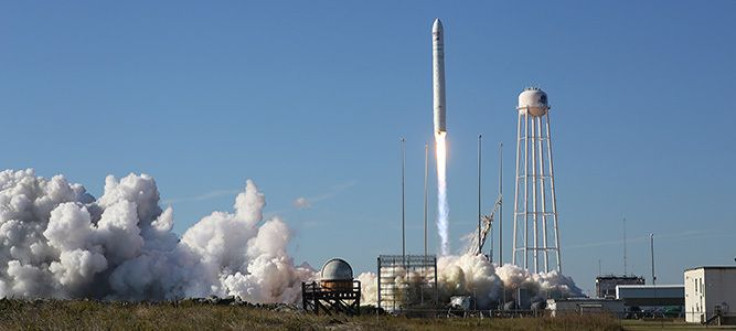 © Copyright IBTimes 2023. All rights reserved.