Northrop Grumman sees India sealing $11 bln deal in '11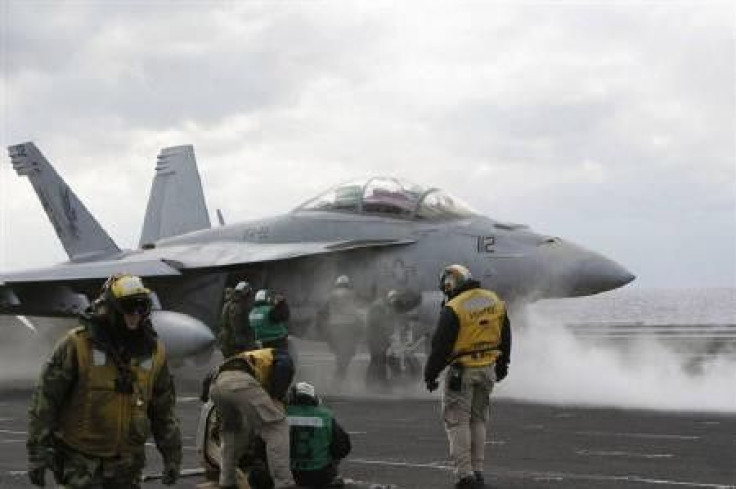 U.S. defence contractor Northrop Grumman expects India to seal a deal to spend $11 billion on new fighter jets by the end of this year, as it supplies fuselage and radars to manufacturers bidding for the order, an executive said on Monday.
Asia's third-largest economy is looking to spend more than $30 billion over the next five years to modernise its armed forces, including $11 billion to buy 126 fighter jets. There has been a lot of speculation on when India will pick a bidder.
Northrop, the Pentagon's No. 3 supplier by sales, has also proposed selling early warning systems and unmanned planes to the Indian navy, G. Sharma, the head of Northrop's Indian arm, told reporters.
India is strengthening its naval presence to protect its maritime interest in the Indian Ocean and inducting dozens of new ships and fighter aircraft to counter other naval powers.
The country is looking to modernise its weapons systems after the 2008 Mumbai attacks revealed glaring loopholes in security.
Boeing's F/A-18 Super Hornet, Dassault's Rafale, Lockheed Martin Corp's F-16, Russia's MiG-35 and Saab's JAS-39 Gripen are among those competing for India's fighter jets order.
Northrop is supplying parts to Boeing and Lockheed for the jets. India is a growing country, Sharma said. The defence outlays which are being projected are substantially higher than what they had. Seeing all this, no country can avoid India.
Northrop is in talks with Indian companies such as state-run Hindustan Aeronautics Ltd and Bharat Electronics for sourcing equipment locally, which could be one of the factors that India would consider when picking a bidder, Sharma said.
In 2009, India introduced a new rule that made it mandatory for foreign defence firms to buy 30 percent of equipment from local firms to boost the domestic defence sector, and is now looking to raise the figure to 70 percent within a decade.
U.S. Commerce Secretary Gary Locke, visiting India this week, said on Monday he was concerned about the country's tariff and non-tariff barriers, highlighting the hurdles in boosting bilateral trade despite the growing economic and security ties between the two countries.
Locke, who is leading Boeing, Lockheed and 22 other U.S. firms on a trade mission in India, last week said he would press the country to buy U.S. fighter jets and other advanced technology products.
© Copyright Thomson Reuters 2023. All rights reserved.