'Not Possible To Stay Quiet': Popular Russian Influencer Faces Charges Under New Censorship Law
KEY POINTS
Veronika Belotserkovskaya and two others were reportedly charged under the new law
Belotserkovskaya is currently in France
The Russian investigative committee may seeking international warrants
A popular Russian influencer has become one of the first to be charged under the country's new censorship law, which allows criticism of the Ukraine invasion punishable by up to 15 years in prison.
Veronika Belotserkovskaya, a popular socialite and food blogger known by the name "Belonika" on her Instagram handle, said she was both amused and shocked when she heard about the charges filed against her.
"To find out I was the first one to be charged was both amusing and shocking. I joked that I was officially declared a decent person," Belotserkovskaya, who was born in Ukraine, said on her page that has more than 900,000 followers.
Belotserkovskaya, who is currently in France, primarily features lifestyle pictures, recipes and food blogs on her page.
However, since the invasion began, she has started sharing her political views on the page, by openly criticizing Russian President Vladimir Putin and supporting the people of Ukraine.
"I don't consider the Ukrainian people as my enemy. I consider them as brothers and sisters. I consider this 'special operation' an invasive WAR against a sovereign state," she said in one of her posts, Bloomberg reported.
In another Instagram post, she wrote "I'm with you Ukraine" as she stood dressed in blue in front of a yellow door in support of the Ukrainian Flag.
The Russian investigative committee confirmed in a statement Wednesday that Belotserkovskaya has been charged along with an unidentified man and woman in the Tomsk Region of Siberia under the new "fake news" law. The committee said they would be seeking international warrants for all the three accused, who are believed to be abroad, the New York Post reported.
The committee said Belotserkovskaya "discredited" government authorities by posting "deliberately false information about the use of the Armed Forces of the Russian Federation to destroy cities and the civilian population of Ukraine, including children."
Belotserkovskaya said she could handle the threat and does not plan to return to Russia as long as the charges are there.
"I am not a political person, I am speaking out as a mother of three sons. Ukrainian children are dying, it is not possible to stay quiet," she said, adding that by targeting a lifestyle blogger, "they are aiming to punish a much broader swath of society," The Guardian reported.
Under the censorship law passed in the Russian parliament on March 4, anyone spreading "false information" about "special military operation" in Ukraine can be sentenced up to 15 years in prison.
As Russia's invasion of Ukraine enters the fourth week, the former has been constantly denying accusations that they are targeting civilians and children. But, several reports have claimed the Russian troops were bombing civilian centers, including a theatre in Mariupol on Wednesday where thousands sought shelter, and had "children" written on the pavement in front of it.
Peace talks between the two countries have been ongoing; however, no agreements have been reached so far.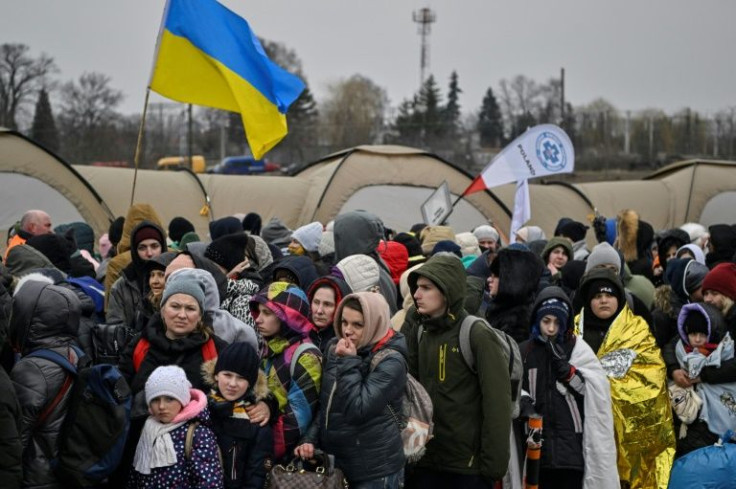 © Copyright IBTimes 2023. All rights reserved.