Not There Yet: US States Can't Meet Revenue Forecasts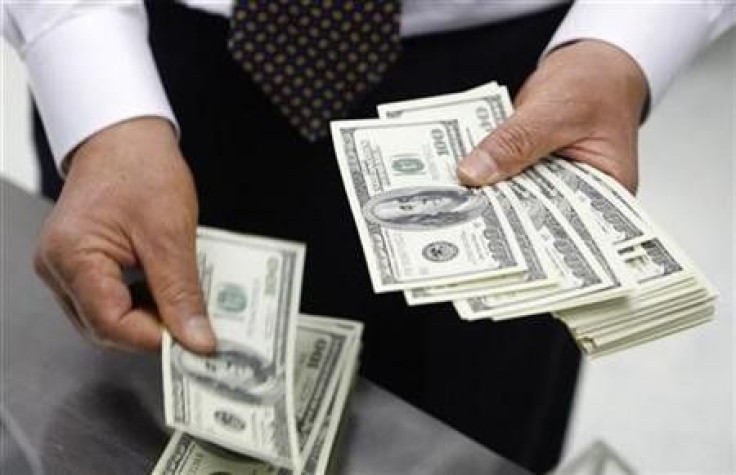 Revenues for U.S. states may be getting better, but generally they are still not good enough.
The early part of 2011 may have lured some states into a false sense of comfort. Most began their fiscal years on July 1, using revenue projections made earlier, when the outlook for the rest of the year looked solid.
Then came the European debt crisis, the stock market's declines, and other macro-economic troubles. In big states such as New York and California, estimates made less than a year ago now look overly optimistic.
California, the nation's most populous state, and others such as Washington are now considering dramatic cuts in areas where they have already hacked away at spending for years now, including education and healthcare.
Things are better, but clearly, things are still very sluggish, California Controller John Chiang told Reuters about the national picture.
California's weaker-than-expected revenues will likely trigger spending cuts required in the state budget approved in June by Governor Jerry Brown and fellow Democrats who control the state legislature. The budget had assumed a $4 billion revenue surge that did not materialize.
After the recession began in 2007, states made mid-year emergency budget changes as revenues cratered. Since all states except Vermont must balance their budgets, they hiked taxes and slashed spending. Worse yet, many reduced revenue forecasts only for collections not to meet the lower projections, which in turn forced more spending cuts.
Measures that helped ease earlier problems could make 2012 tough.
Numerous states instituted temporary tax hikes that are now expiring, and the federal government had stepped in with the largest transfer of money to states in U.S. history in the economic stimulus plan that ended last year.
Last November, Tea Party conservatives and other political leaders who believe in lower taxes swept into statehouses and governors' mansions. That could make extending the temporary tax hikes, or increasing fees and taxes, politically impossible, especially as residents grow weary of forking over more dollars -- the only tax-increase measure on any state ballot this month, in Colorado, failed.
As we go into an election year, I think really fixing problems gets politically harder, said Nicholas Johnson, who tracks the conditions of states as vice president for state fiscal policy at the liberal-leaning Center on Budget and Policy Priorities.
We'll know more as governors unveil their budget plans and legislatures start confronting reality.
UNCERTAIN ESTIMATES
In January, many states will begin hammering out budgets for the next fiscal year with uncertain estimates.
Already, five large states missed their budget projections for the quarter ended Sept. 30, and that could force more spending cuts, hitting a fragile recovery.
It's not a 'happy days are here again' forecast, Mark McMullen, Oregon's acting state economist, told Reuters.
Oregon recently cut its 2011-2013 forecasts.
California, Pennsylvania, New Jersey, Florida and New York all failed to meet budget projections in the quarter ended Sept. 30, according to Moody's Investors Service. Georgia, Illinois, Ohio, North Carolina, and Texas just met estimates.
Ongoing pressure and reduced federal spending, along with weak economic growth may force mid-year budget cuts in 2012 or belt-tightening for the coming fiscal year, the rating agency said in a report released earlier this month.
This would extend an already prolonged period of austerity among state governments, and possibly increase downward rating pressure for some states.
Last week, New York Governor Andrew Cuomo said the state's current $133 billion budget had sprung a $350 million hole. It collected $584 million less than expected through October.
New York is dependent on Wall Street, and the revenue outlook from that precinct looks grim as banks and brokerages have announced thousands of layoffs.
New Jersey's October tax collections ran 3.1 percent below forecasts. Pennsylvania's October general fund revenue was 3.6 percent less than estimates.
The Nelson A. Rockefeller Institute of Government, which tracks state fiscal conditions, found that in the second quarter of 2011 revenues grew for the sixth quarter in a row.
But that level still has not surpassed pre-recession peaks, and the expectation is that revenues will not exceed those levels until the April-June quarter of 2012, said Lucy Dadayan, senior policy analyst at the institute.
REVENUE RISING IN THE MIDWEST
Surprisingly, revenues are rising in the Midwest, home to Illinois and Michigan, two of the states that fared the worst during the recession that officially ended in 2009.
Illinois' revenue gains of 12 percent so far in fiscal 2012, though, are mostly due to rises in income-tax rates.
Meanwhile, Indiana's revenue topped forecasts by $107.4 million in the first four months of fiscal 2012, according to the State Budget Agency. Total general fund revenue was $436.2 million more than in the same period in fiscal 2011.
October is the first month of Michigan's fiscal year. So with just one month of data in hand, Michigan's October revenues rose 5.1 percent above October 2010 and $45 million over estimates, according to the Senate Fiscal Agency.
Increases in income, sales, real estate transfer, and business tax collections were strong and more than offset small year-over-year declines in most other taxes, the agency said in a report.
In Oklahoma, tax collections over the last year are up almost 9 percent over the previous 12-month period, according to the state treasurer's office.
WEST COAST BRACES FOR SLOWDOWN
Along the West Coast, state officials are bracing for a deceleration that could last through 2012.
Weak personal income gains have Oregon fearing slow revenue growth. The state's Office of Economic Analysis forecast for general fund revenues for the current biennium now is $13.7 billion, compared with September's forecast of $13.8 billion.
Many of the factors supporting Oregon's recent strong revenue gains will dissipate because growth in employment and wages slowed, and many non-wage forms of taxable income are weakening, it said.
Officials in neighboring Washington have also scaled back expectations. Last week, they released projections for the current two-year budget cycle that were $122 million less than estimates made in September.
Washington Governor Christine Gregoire, who has overseen some $10 billion in spending cuts over the past three years, has proposed a sales-tax hike along with steep health and education spending cuts to close a $2 billion budget gap. State lawmakers will hold a special budget session next week.
I think we all thought fiscal 2012 would have some of the deepest budget gaps and some of the most painful budget cuts, and that after that it would start to get better, said Johnson of CBPP.
Now, I'm less sure.
© Copyright Thomson Reuters 2023. All rights reserved.