Notre Dame Fire Aftermath: French President Macron Holds Ceremony Thanking Firefighters
France is paying tribute to the firefighters who battled and were able to extinguish the fire that engulfed Notre Dame Cathedral on Monday.
Almost 500 firefighters were rushed out to the historic church to battle the fire that ravaged the famed cathedral. The fire ultimately engulfed the oak roof and its famous 300-foot spire, but firefighters were able to save the belfries and rose-stained glass windows. Firefighters were also able to save many of the priceless artifacts and artwork that lined Notre Dame.
As thanks for their efforts, President Emmanuel Macron held a tribute ceremony Thursday for the firefighters at the presidential Elysee Palace.
"The country and the entire world were watching us and you were exemplary," said Macron at the ceremony.
Paris City Hall held its own thank you ceremony as well, holding a Bach violin concert and readings of "The Hunchback of Notre Dame."
While many firefighters were present, there were several still working diligently at Notre Dame to secure and reinforce sections of the church that have become fragile as a result of the fires.
The cause of the fire is still under investigation.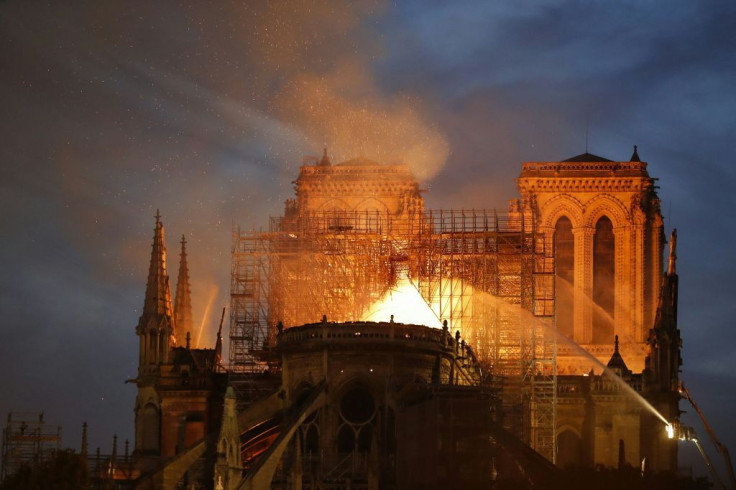 © Copyright IBTimes 2023. All rights reserved.