Novak Djokovic's Career Sees A Dip In 4 Years Despite Wimbledon Win
KEY POINTS
Novak Djokovic recently won the Wimbledon
It was his 21st Grand Slam title, one less than Rafael Nadal
Djokovic has won a total of 64 'Big Titles'
Novak Djokovic has dropped below the top five of male players in the singles category despite winning the Wimbledon 2022, as per the latest ATP Rankings.
Djokovic dropped four spots and now is ranked No. 7 in the ATP Men's Singles Rankings. This is the first time since 2018 that Djokovic is out of the top five, according to ATP's official website.
The Serbian had kickstarted 2018 by being ranked No. 12 before falling two places down. As the year progressed, Djokovic's ranking fell as low as No. 22. However, he then went on to win the Wimbledon and the U.S. Open and reached the Nitto ATP Final, where he lost to Alexander Zverev in straight sets. However, it was good enough for Djokovic to end 2018 as the World No. 1.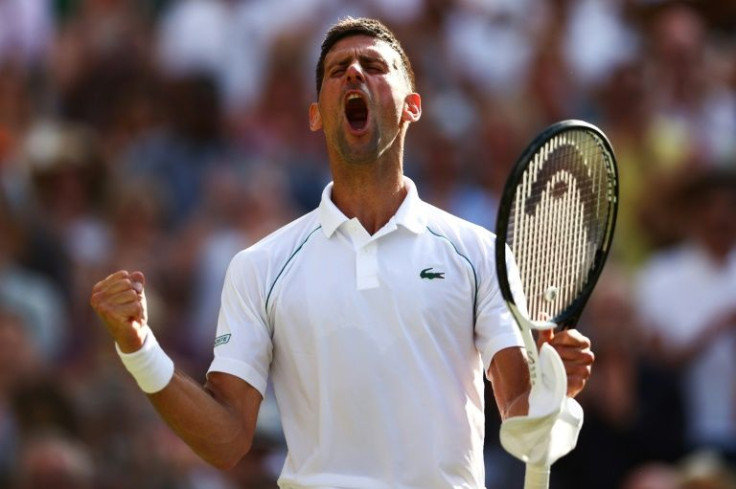 Meanwhile, Rafael Nadal, who was forced to retire ahead of his Wimbledon semi-final due to an abdominal issue, climbed a place up to No. 3. Germany's Zverev remained at No. 2 and Russia's Daniil Medvedev, who did not compete in the Wimbledon, was the top-ranked ATP player.
Earlier it was reported that with Medvedev and Zverev as the current top two players, it was the first time since November 2003 that none of Djokovic, Nadal, Roger Federer, or Andy Murray were in the top two rankings spots.
Federer, on the other hand, has gone back to being an unranked ATP player for the first time in 25 years, according to Sports Illustrated. The Swiss Master has not played since last year's Wimbledon. However, the veteran star is aiming to make a comeback later this year and confirmed his participation in his home tournament in Basil.
Nadal is ahead in the Grand Slam race with 22 titles, but by triumphing at All England Club, Djokovic has reduced his deficit to one. Federer, who is currently recovering after undergoing a few surgeries over the last couple of years, is third in place with 20 major titles to his name.
Djokovic, however, has extended his lead in 'Big Title,' as he now has 64 such trophies on his cabinet, five more than Nadal, and 10 more than Federer. A 'Big Title' is a trophy at a Grand Slam championship, the Nitto ATP Finals, an ATP Masters 1000 tournament, or an Olympic singles gold medal.
The final Grand Slam of the year, The U.S. Open, is scheduled to begin on Aug. 29 and will continue till Sept. 11 in New York.
© Copyright IBTimes 2023. All rights reserved.