NRA Leader Slams Hillary Clinton In Nashville Convention Speech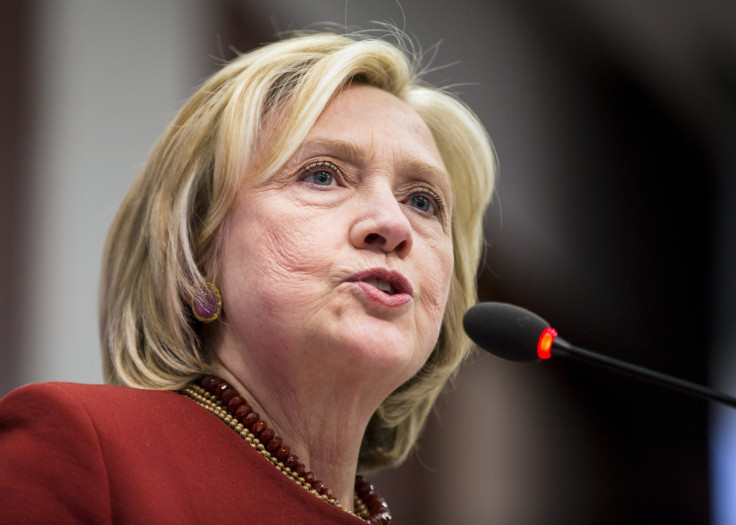 A National Rifle Association leader slammed likely 2016 presidential candidate Hillary Clinton in a speech in Nashville on Friday that opened the NRA's annual meeting. Wayne LaPierre, executive vice president of the organization, called for action against the Democratic former secretary of state.
"I vow on this day the NRA will stand shoulder to shoulder with you and good, honest decent Americans and we will stand and fight with everything we've got and in 2016, by God, we will elect the next great president of the United States of America and it will not be Hillary Rodham Clinton," LaPierre said, according to the Tennessean.
LaPierre, who was speaking to an audience of about 4,000 at the political rally, didn't pull any punches regarding Clinton, who is expected to announce her candidacy this weekend. "She will not bring a new dawn of promise and new opportunity," LaPierre said, according to the Washington Times. "Hillary Clinton will bring a permanent darkness of deceit and despair forced upon the American people to endure."
LaPierre also brought up Clinton's stances on guns, calling her a threat to Second Amendment rights. The large crowd was largely anti-Clinton, especially when it came to guns.
"I don't think she has ever met an anti-gun law she didn't like," said Steve Stone, a lifetime NRA member in attendance, according to Bloomberg. "I fear she would try to further the agenda that the Constitution and Bill of Rights are outdated and need to be revised."
The critiques of Clinton by LaPierre were numerous and wide-ranging, including references to the Monica Lewinsky scandal and the deaths of four Americans in Benghazi, Libya, the Tennessean reported. LaPierre also brought up the recent controversy surrounding her use of a private email account for government business, the Washington Times reported.
Bloomberg reported that organizers expect that more than 70,000 people will attend the three-day convention in the Music City Center.
© Copyright IBTimes 2023. All rights reserved.