NRG Energy CEO David Crane Steps Down Amid Investor Unhappiness Over Renewable Energy Push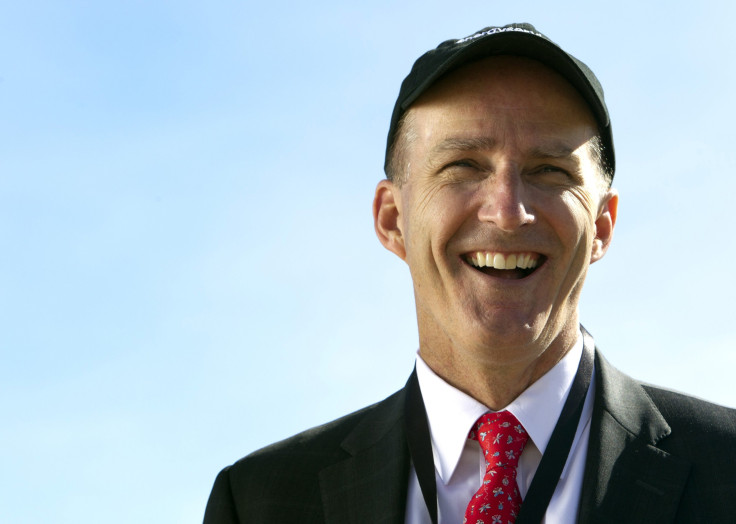 As head of NRG Energy Inc., David Crane was the rare U.S. utility executive to champion a push toward renewable energy. Crane envisioned a power company that not only invested in the energy stalwarts -- coal, natural gas, nuclear -- but also embraced emerging technologies like rooftop solar installations and wind farms.
That effort, it turned out, didn't fare well with shareholders. Crane stepped down as CEO this week amid growing investor unrest over the power company's renewables push and a 59 percent drop in share prices this year. Mauricio Gutierrez, NRG's chief operating operator, immediately replaced Crane, the Princeton, New Jersey, company said Thursday.
"He clearly had a vision for the power company of the future and wanted NRG to be that company and took real steps toward that," Shayle Kann, who leads clean energy research firm GTM Research, told the New York Times. "And then Wall Street didn't get convinced."
Crane, 56, helped craft the power company's strategy to greatly expand its fleet of coal- and natural gas-burning power plants to include renewable energy supplies. NRG is one of a shrinking number of merchant power companies that sell electricity to utilities, rather than directly to customers.
But NRG's billion-dollar investment in wind and solar failed to meet expectations for profits and dragged on the company's earnings and stock, the Wall Street Journal reported. NRG shares (NYSE:NRG) ended 2014 at $26.95, but stocks slumped by 10.5 percent Friday morning to $9.82 as of 10:20 a.m. EST on the New York Stock Exchange.
NRG also took a hit this year from tumbling natural gas prices, which dropped to about $2 per million British Thermal Units and slashed NRG's revenues. The power company lost about $78 million on revenue of $11.6 billion in its first three quarters this year, according to earnings reports.
Crane will assist Gutierrez in the CEO transition through the end of this year, NRG said.
"During more than 12 years at the helm of NRG, Mr. Crane led the company from emergence from bankruptcy to its current position as leader in the wholesale and retail energy markets," Howard E. Cosgrove, chairman of the NRG board, said in a statement. "The Board thanks Mr. Crane for his leadership that helped transform NRG into the company it is today."
© Copyright IBTimes 2023. All rights reserved.