NSA Admits Retaining Snowden Emails Despite Claiming He Never Raised Surveillance Issues Internally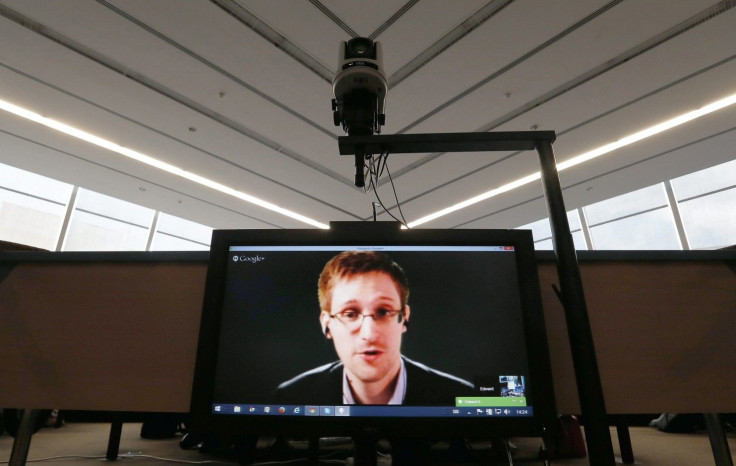 After more than a year of public dispute about whether National Security Agency contractor-turned-whistleblower Edward Snowden should have addressed his concerns about the scope of U.S. surveillance with his superiors rather than leak thousands of classified documents, the NSA said it has and will continue to retain a trove of Snowden's email records.
The admission came Thursday in a letter responding to a Freedom of Information Act (FOIA) request from journalist Matthew Keys, who sought Snowden's email records and information regarding his contactor status with the intelligence agency. Pamela Phillips, the NSA's top FOIA officer, explained in the letter to Keys that many of the documents were "found to be currently and properly classified," while others "could interfere with law enforcement proceedings, could cause an unwarranted invasion of personal privacy, could reveal the identities of confidential sources or would reveal law enforcement techniques and procedures."
Phillips, according to the document posted on Keys' website, The Desk, also noted that "there are no emails indicating that Mr. Snowden contacted agency officials to raise concerns about NSA programs."
This disclosure comes after NSA brass and other officials within the Obama administration have criticized Snowden, who has maintained that he leaked thousands of classified and top secret agency documents detailing spying practices inside the U.S. and around the world out of conscience. Snowden's detractors are critical of his actions because they feel he did not first try to address his concerns with his superiors within the NSA or CIA, where he was also employed. Former White House Press Secretary Jay Carney said as recently as two months ago that the issue should have been handled internally.
"There were and there are numerous avenues that Mr. Snowden could have used to raise other concerns or whistleblower allegations," Carney told reporters, as quoted by Bloomberg. "The appropriate authorities have searched for additional indications of outreach from Mr. Snowden in those areas and to date have not found any engagements related to his claims."
The NSA has since released a single email exchange between Snowden and the NSA's Office of General Counsel from 2013 in which Snowden asked whether some of the ongoing surveillance ran in accordance with the Constitution.
"I actually did go through the channels, and that is documented," Snowden told Brian Williams of NBC two months ago. "The NSA has records, they have copies of emails right now to their Office of General Counsel, to their oversight and compliance folks, from me raising concerns about the NSA's interpretations of its legal authorities."
"The response, more or less, in bureaucratic language, was: 'You should stop asking questions.'"
© Copyright IBTimes 2023. All rights reserved.