NSA, FBI Spied On Prominent Muslim-Americans For Years, Docs Leaked By Edward Snowden Reveal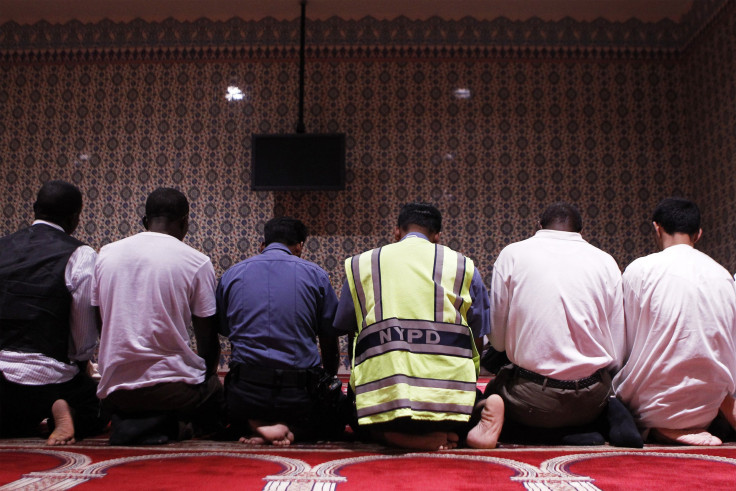 The National Security Agency, or NSA, and the FBI have been spying on prominent Muslim-Americans, including well-known lawyers, civil-rights activists and academics, for years in an effort to track down terrorist cells and foreign agents, according to new revelations contained in leaked documents provided by Edward Snowden, the NSA whistleblower and a former systems administrator for the CIA.
The list of Americans with Muslim backgrounds reportedly monitored by the U.S. government includes a top executive of the largest Muslim civil-rights organization in the country; a long-time politician who worked for the Department of Homeland Security; an attorney who represents clients in national security-related cases; and, two professors associated with American universities, according to a report by The Intercept, which first reported on the practice Tuesday.
The five Muslim-Americans, targeted by the NSA-FBI surveillance, reportedly appeared on a confidential spreadsheet leaked by Snowden last year, which included 7,485 email addresses that were monitored by U.S. authorities between 2002 and 2008. While a majority of the email addresses belonged to foreigners allegedly linked to Islamic terrorist groups, such as al Qaeda, Hamas and Hezbollah, some of them were American citizens accused of various terrorist activities.
The list contained 202 email addresses of "U.S. persons" under the heading "Nationality," while the rest of the email addresses belonged to "non-U.S. persons" and to people whose nationalities could not be determined, according to The Intercept, which was co-founded by former Guardian journalist Glenn Greenwald.
Here is a look at the five Muslim-American leaders, who according to The Intercept report, were spied on by the NSA and FBI:
- Faisal Gill, a long-time Republican Party member, who worked for the Department of Homeland Security under President George W. Bush
- Asim Ghafoor, an attorney for the Saudi Arabia-based Al Haramain Islamic Foundation
- Nihad Awad, the executive director of the Council on American-Islamic Relations, or CAIR, the largest Muslim civil liberties and advocacy organization in the U.S.
- Hooshang Amirahmadi, a professor of international relations at Rutgers University in New Jersey
- Agha Saeed, a former political science professor at California State University and an expert on Muslim civil liberties and Palestinian rights
While these five individuals were being spied on because of their Muslim background and work related to Islam, none of them have been charged with any crime related to the NSA-FBI surveillance.
"I believe that they tapped me because my name is Asim Abdur Rahman Ghafoor, my parents are from India, I travelled to Saudi Arabia as a young man, and I do the pilgrimage," Ghafoor told The Intercept, after he came to know that the list did not include any non-Muslim lawyers who also defended terror suspects.
It is also unclear whether the government was operating within legal parameters while spying on the Americans on the list. According to The Intercept report, the NSA can conduct electronic surveillance on U.S. citizens only if it obtains a warrant, which needs to be approved by the Federal Intelligence Surveillance Court. And, to acquire a warrant, the government has to show the court that there is "probable cause" to believe that the suspect is associated with terrorism or espionage.
Although the exact duration of the surveillance is still unknown, the leaked document also indicated that the spying was likely approved to continue even after 2008, Wired reported.
Did The Government Lie?
Last August, President Barack Obama said, during an interview with NBC, that the government was not spying on Americans. Obama also commended the NSA's role, calling it a "critical component to counterterrorism."
"We don't have a domestic spying program," Obama had said at the time. "What we do have is some mechanisms that can track a phone number or an email address that is connected to a terrorist attack. ... That information is useful."
Last October, NSA Director Gen. Keith Alexander also denied that his agency spied on Americans, stating that media reports about the NSA "compiling profiles or dossiers of American people" were "inaccurate and wrong," Mashable reported. "They are flat out wrong saying we're creating dossiers on Americans," Alexander had told Congress.
After the unauthorized disclosure of classified documents by Snowden, many people accused the NSA of secretly collecting troves of data about Americans' communications over the Internet without their approval.
Last week, a five-member Privacy and Civil Liberties Oversight Board, appointed by Obama, found that the implementation of NSA surveillance programs raised privacy concerns, pushing them "close to the line of constitutional reasonableness" but concluded that the surveillance is legal and uses "reasonable" safeguards to protect the rights of Americans.
FOR FREE to continue reading
✔️ Unlock the full content of International Business Times UK for free
offer available for a limited time only
✔️ Easily manage your Newsletters subscriptions and save your favourite articles
✔️ No payment method required
Already have an account?
Log in
© Copyright IBTimes 2023. All rights reserved.