NSA Collects Millions Of Americans' Email Address Books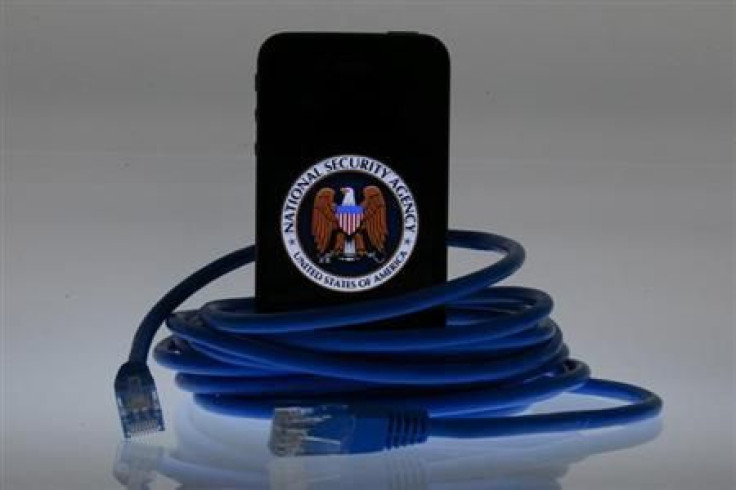 The National Security Agency is collecting millions of email address books and instant messenger contact lists, many of them belonging to Americans, according to the latest internal documents leaked by NSA whistleblower Edward Snowden.
The Washington Post reported Monday that the NSA's collection program gathers hundreds of thousands of email address lists and instant messaging services' "buddy lists" from across the Web every day. The NSA is able to collect these lists as the email and instant messaging services send them to users' computers upon signing in.
The NSA's collection efforts are not geared toward particular individuals, but rather to collecting information on "a sizable fraction of the world's email and instant messaging accounts," allowing to the supersecret agency to scan the data for users with possible connections to known intelligence targets.
The NSA's email collection effort is massive. According to a leaked PowerPoint presentation, in a single day in 2012, the NSA's Special Source Operations intercepted 44,743 address books from Yahoo, 105,068 from Hotmail, 82,87 from Facebook, 33,697 from Gmail and an additional 22,881 from unnamed other email providers. These numbers amount to more than 250 million email address books collected every year. In addition, the NSA collects some 500,000 messenger buddy lists from similar services every day.
While most of the collection efforts are geared toward finding data on foreigners, NSA representatives admitted to the Washington Post that data has been collected on American citizens. They could not confirm an exact number, but admitted that data has been collected on "millions or tens of millions" of Americans.
In response to the leak, agency spokesman Shawn Turner told the Washington Post that the NSA "is focused on discovering and developing intelligence about valid foreign intelligence targets like terrorists, human traffickers and drug smugglers. We are not interested in personal information about ordinary Americans."
He added that the attorney general's regulations require the NSA to "minimize the acquisition, use, and dissemination" of information that identifies a U.S. citizen or permanent resident.
The NSA's widespread email collection effort is not its only such program. A similar program collecting nearly all United States phone call records has been upheld in court despite significant public outcry when its existence was leaked in June. According to the Associated Press, a secret court overseeing government surveillance of terrorist determined just last Friday that the NSA's phone records collection program can continue legally.
While the court has ruled that the NSA's collection efforts can continue, some members of Congress are working to dismantle the NSA's efforts through legislation. Rep. Jim Sensenbrenner, R-Wis., who co-authored the Patriot Act in 2001, is sponsoring a new bill designed to curtail the NSA's ability to collect phone records and force the intelligence agency to disclose its surveillance policies.
The Uniting and Strengthening America by Fulfilling Rights and Ending Eavesdropping, Dragnet-Collection, and Online Monitoring Act – aka the USA Freedom Act – would also create a special court for privacy interests and allow corporations to publicly state their involvement with NSA data collection efforts. The bill has received bipartisan support from Senate Judiciary Committee Chairman Patrick Leahy, D-Vt., who is expected to put forward a similar proposal in the Senate.
Sensenbrenner says a complete overhaul of policies governing the NSA is necessary to prevent further abuses of power.
"I do not want to see Congress pass a fig leaf, because that would allow the NSA to say, 'Well, we've cleaned up our act,' until the next scandal breaks. [Party leaders] are going to have to review what kind of people they put on the Intelligence Committee. Oversight is as good as the desire of the chairman to do it," Sensenbrenner told the Guardian.
Sensenbrenner isn't the only one fighting the NSA's interpretation of the Patriot Act. Sen. Ron Wyden, D-Ore., is working to declassify the original Foreign Intelligence Surveillance Court opinion that ruled that the Patriot Act allowed the NSA's widespread collection of phone records.
"The original legal interpretation that said that the Patriot Act could be used to collect Americans' records in bulk should never have been kept secret and should be declassified and released," Wyden told the Washington Post. "This collection has been ongoing for years and the public should be able to compare the legal interpretation under which it was originally authorized with more recent documents."
The Washington Post surmises that "insiders" believe Wyden is insinuating that there are major problems with the FISC opinion and that a public release of the opinion could lead to a major change in NSA policy.
© Copyright IBTimes 2022. All rights reserved.
FOLLOW MORE IBT NEWS ON THE BELOW CHANNELS