NSA Leaks Raises Questions About Dark World Of Government Contracting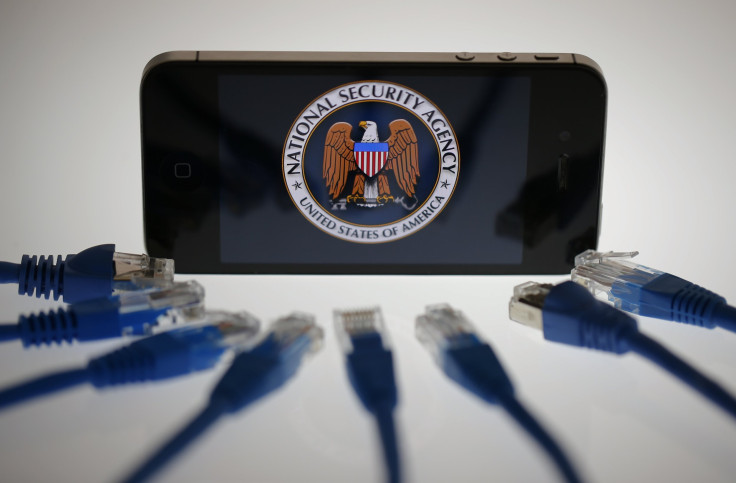 The fact that the leaks of highly classified information on the government's surveillance activities came from a contractor rather than a government employee is shining a light on the vast and largely secret world of intelligence contracting.
Edward Snowden, the confessed leaker of information on the National Security Agency's phone and Internet monitoring programs, had access to highly classified information for years while he was a contractor to the United States government. Though the leaks are unlikely to diminish the government's penchant for contracting – a system it has used for decades but which increased after the Sept. 11, 2001, terrorist attacks – transparency activists hope the episode helps lift the veil on some of the work these companies do.
As of October 2012, there were an estimated half-million government contractors with top security clearance, according to Joe Newman, a spokesman for the Project on Government Oversight (POGO), a transparency watchdog group. Though Snowden likely got his security clearance while working at the Central Intelligence Agency, he was an employee of the contractor Booz Allen Hamilton, working for the NSA in Hawaii, when he leaked classified documents to the Guardian newspaper and the Washington Post.
Booz Allen, which provides consulting, technology support and analysis to the federal government, is a top recipient of government contracts. In the most recent fiscal year, it brought in $1.3 billion from contracts with intelligence agencies, according to the New York Times. A spokesperson for Booz Allen declined to comment on its security clearance policies, but the Associated Press reported Monday that three-quarters of the company's 25,000 employees have a security clearance, and half have top clearance. The company's leadership is also well-connected in the government's national security circles. Vice Chairman Mike McConnell served as director of national intelligence under President George W. Bush. The current DNI, James Clapper, is a former Booz Allen executive.
"We do think that the growth of contracting, outsourcing top-secret work and government work in general, is really something that has grown out of control and needs to be looked at, both from a budget standpoint and from a standpoint of who we are giving the keys to all our secrets to," Newman said. Through the use of contractors, "you lose a significant amount of control" over who has access to government information.
Newman also notes that contract employees like Snowden may be more prone to leaking information to the press because they do not have the built-in whistle-blower protections that government employees have to raise concerns about their work with supervisors or members of Congress.
Government contracts have become vital to government work, but they also lack transparency; much of the intelligence budget itself is classified. "Groups like ours will certainly be bringing up some of the problems with outsourcing," Newman said. "It's huge and seems to do whatever it wants."
Though groups like POGO hope to shine a light on the contracting world, it's unlikely that government will slow down its use of contractor work. Federal agencies are limited in how many civilian employees they can hire and therefore turn to contractors, said Lawrence Korb, a senior fellow at the liberal Center for American Progress and a former assistant secretary of defense during the Reagan administration, a position in which he oversaw a majority of the defense budget.
Federal agencies use contracting to cut costs because they can end contracts more easily than letting employees go, and can save on benefits and pensions. "When I was an assistant secretary of defense, one of my responsibilities was installations, and we were always looking to see what on the base could be done by the private sector," Korb said.
Korb believes the leaks will raise questions about contracting -- "Why are contractors doing that? Who are they? How do they determine who they hire?" -- a conversation the country needs because people don't know how the contracting system works, a conversation we need because contractors aren't going away. "You can't roll that back," Korb said. "We've been doing that for 40 years."
© Copyright IBTimes 2023. All rights reserved.