NY Attorney General Eric Schneiderman Asks Senators to Oppose Concealed Weapon Bill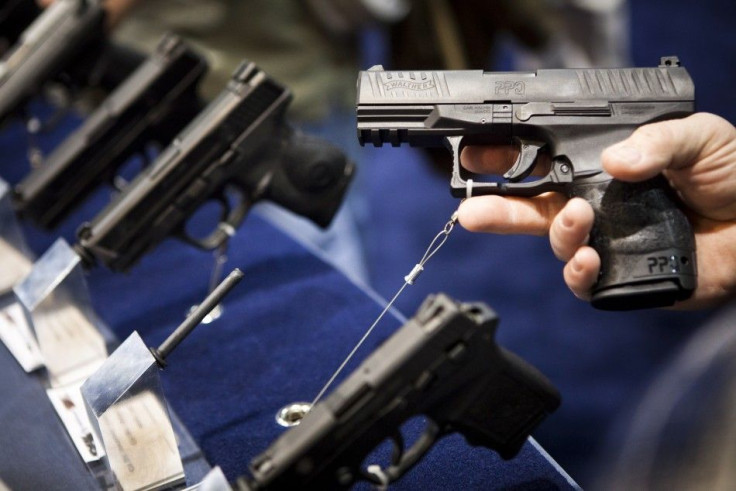 New York State Attorney General Eric Schneiderman inserted himself into the national gun control policy, urging U.S. Senate leaders Wednesday to block legislation that would force states to recognize concealed gun carrying permits issued elsewhere in the U.S.
The legislation is called the National Right-to-Carry Reciprocity Act, and it would allow anyone with a valid permit to carry a concealed firearm in a state to do so in any other state. That means anyone who obtains a permit in a state with lax gun laws can still carry a firearm in states with strict regulations. Schneiderman said the legislation would gut law enforcement efforts to combat gun violence in New York.
Stated simply, it would make the people of my state -- where we have long-held standards intended to keep firearms out of the hands of those who should not have them -- less safe, Schneiderman, a Democrat in his first term as attorney general, wrote to Senate Majority Leader Harry Reid and Republican leader Sen. Mitch McConnell.
The bill from Rep. Cliff Stearns, R-Fla., and Rep. Heath Shuler, D-N.C., went through a committee markup process last week. With 245 cosponsors, mainly Republicans with a smattering of conservative Democrats, in the GOP-controlled U.S. House of Representatives, the legislation could end up in the U.S. Senate soon.
Schneiderman criticized legislation he said prevents law enforcement officials from cracking down on illegal firearms, all while the gun-control debate fades from the national conversation.
Congress should be passing legislation to ensure that there are fewer potentially dangerous people on our streets with concealed, loaded handguns -- not legislation like the National Right-to-Carry Reciprocity Act, Schneiderman said.
Proponents of the legislation say that a person's Second Amendment rights on gun ownership should not stop at state lines. Stearns said in February after introducing the bill that gun carrying permits should be recognized in other states, like driver's licenses.
This type of legislation failed in the U.S. Senate in 2009, but not by much. Sen. John Thune, R-S.D., had offered the measure as a defense spending bill amendment. The procedural vote required 60 members to support the amendment, attracting 58 yes votes.
With a larger Republican Senate caucus following the 2010 midterm elections, the possibility of such legislation reaching President Barack Obama's desk has increased. A spokesperson for Reid, who backed Thune's amendment in 2009, was not immediately available for a comment.
Carry and Conceal Letter 10 19 11
© Copyright IBTimes 2023. All rights reserved.
FOLLOW MORE IBT NEWS ON THE BELOW CHANNELS