With NYC Mayor Bloomberg's Large Soda Ban Out, Exploring Other Ways Government Can Fight Obesity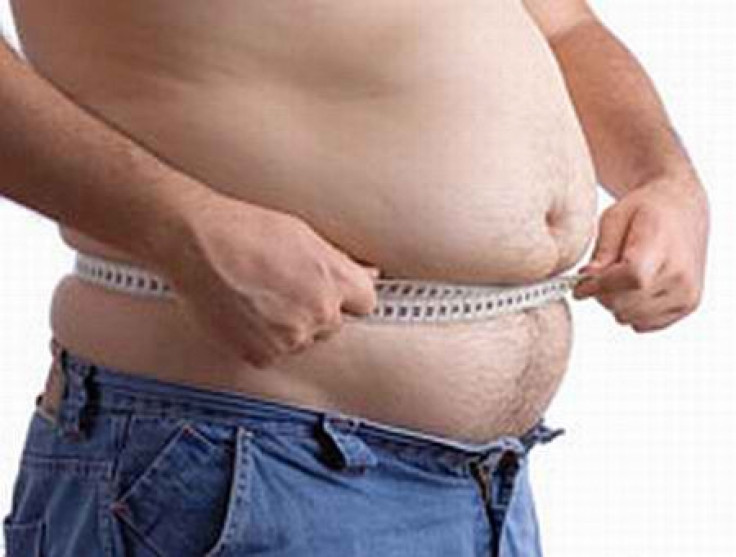 Though New York City Mayor Michael Bloomberg's large-soda ban was struck down by a judge on Monday a day before it was slated to go into effect, a range of options remain for government to address the obesity epidemic that has swept across the United States.
Bloomberg's proposal, which would have made the sale of beverages over 16 ounces illegal in many city establishments, was struck down Monday by Justice Milton Tingling of state Supreme Court in Manhattan, who maintained that the ban was "arbitrary and capricious" because it would have allowed certain businesses to continue to sell large beverages, and contended that it was a trademark example of mayoral overreach.
The proposal was one of the latest in an ongoing series of efforts by the Bloomberg administration to address health risks affecting New Yorkers. He's taken on trans-fats, salt and smoking, and now has loud music's negative effect on hearing in his sights.
Bloomberg may be the most active and visible local politician in the country as far as limiting behavior in an attempt to improve the well-being of citizens -- a distinction that has bred the popular contention that he is presiding over a "nanny state" -- but he is not the only one with the ability to enact reforms that could help reduce obesity.
And the fixes can be enacted by bodies ranging from local school boards to the U.S. Congress and even parents, meaning that a lot of opportunity remains for authorities to take steps to at least incentivize healthier eating and better lifestyle choices.
Reducing farm subsidies
The federal government has long been in the business of boosting the production of some crops and foods over others through the granting of massive subsidies. This practice can be helpful to public health if it is used in a targeted manner aimed at the farmers who grow fresh, green vegetables and other nutritious foods.
But the U.S. government is currently throwing billions of dollars at farms that produce crops that are often used to create food products that have had a negative impact on health when heavily processed and eaten in large quantities. And funding these farms not only incentivizes food growers to switch to subsidized crops, but enables companies that make foods that come from those crops to drive the price of the foods artificially lower, which incentivizes consumers to buy -- and eat -- more of them.
The federal government subsidized corn to the tune of $81.7 billion between 1995 and 2011, making it the largest recipient of such funds, according to an Environmental Working Group analysis of farm subsidies.
Corn has many healthy uses, but it is also used to make massive quantities of high-fructose corn syrup, an ingredient that has done much to contribute to the U.S. obesity epidemic.
Dr. Larry Kawa, an orthodontist, former chairman of health for Palm Beach County, Fla.'s PTAs and PTSAs and a political advocate with deep knowledge of the issue, supports the government bringing a swift end to farm subsidies, though he realizes that the political will to do so is currently lacking among lawmakers.
"Without a doubt, government subsidies to the sugar and corn industry need to stop. These are very profitable businesses on their own, and do not need any special government help," Kawa explained via email. "By financing these industries, government is indirectly making it cheaper and easier for people to afford unhealthy food choices. If a bottle of soda and a bottle of Vitamin Water were the same price, maybe a few more people would choose the Vitamin Water. While people have cried foul over corn and sugar subsidies for years, the government has never really gotten serious about it."
The children are the future
Bringing about a massive change in the public health of a nation is something that generally takes at least a generation or two. Bringing about a massive decline in the smoking rate took two generations, and there is no reason to expect a quick end to obesity in America.
As such, it is vital that government and community organizations dedicate resources and effort to instilling good practices in our nation's youth, a process which has begun in earnest, but will require greater attention in coming years.
Perhaps the most visible advocate for ending childhood obesity is First Lady Michelle Obama, who has leveraged her visibility and her "Let's Move" initiative to urge children to eat better and exercise more, and to goad schools into serving better cuisine and providing more time for physical activity.
And children's health, fitness and wellness specialist Len Saunders agrees that such initiatives, though difficult to promote, may be more effective in the long run than bans on unhealthy foods or taxes on consumption.
"The economy is already bad, and the government does have a right to try to keep health care costs down, but a militant approach may not be the answer. Bans on cigarette commercials did not stop people from smoking," he explained via email. "I would love to see daily quality [physical education] in the schools, but this seems to be very difficult as many of the core subjects are a priority."
Other options to induce children to live healthier lives include changing school cafeteria menus, and reducing access to unhealthy foods and beverages, both of which are already happening at many schools, according to Gene Grabowski, who once worked for the Grocery Manufacturers Association and is currently an executive vice president at the Washington, D.C.-based Levick communications firm, which has experience representing food industry companies.
"You go to any high school in the country and you can't find high-fructose drinks in the dispensers anymore. You find water and diet drinks," he explained via phone, adding later, "I think you're seeing school cafeteria food is changing, but that's gradual as well. What you do is present options, and a lot of students are choosing healthier options, but if you don't see that working, you reduce it to less of a choice. But right now I think offering a choice works, so we need to see how introducing choice works first."
Education campaigns
The argument that reducing choice is not necessary at this time is rooted in the fact that schools, companies, advocacy groups and governments have gotten the ball rolling in recent years on providing information to students and parents about the importance of making health a priority.
When the push to end smoking finally began to take hold, schoolchildren were seen as one of the key motivators behind the move away from cigarettes. Many parents were swayed by the arguments of their children, who regaled them with tales of the health woes associated with smoking, guilting them into quitting.
"A [Centers for Disease Control and Prevention] report released last month shows childhood obesity is declining, and that's because we're more aware of it. And it will be solved, just like smoking was solved," Grabowski said. "Children came home and told their parents that smoking was bad and parents got the message. The same thing is happening with obesity, but it is slow ... The most useful thing to be done is to educate teens, which is already happening in schools."
In short, the fight against obesity in America is a long, difficult battle, but it is one that has gotten underway in earnest. And it appears that the struggle doesn't require a ban on large sodas in order for it to be a success.
© Copyright IBTimes 2023. All rights reserved.
FOLLOW MORE IBT NEWS ON THE BELOW CHANNELS